Dream Tickets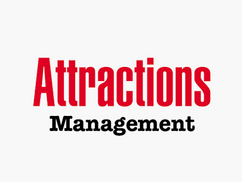 Reporter Kath Hudson of Attractions Management magazine recently penned an article examining the advancement of ticketing systems and the many current and upcoming trends improving guest experiences and expanding the operator's bottom line.
An excerpt:
…"Virtual Queuing: Not a new concept, but important because not only does a virtual queuing system provide another revenue stream, but spending hours in queues can put visitors off returning. More options are on offer now, such as using smartphones and RFID wristbands.
'By freeing guests from queue lines, they're able to enjoy other shows and attractions and spend time in retail and F&B outlets, increasing guest satisfaction and in-park spending,' (says TJ Christensen of Accesso). 'It all begins and ends with the guest. We know the simpler the process, the better the guest experience will be, resulting in higher per-cap spending and repeat visits.'"
To read the full story, click here (pg 90-92).