COVID-19 Update: A Letter to Our Clients and Colleagues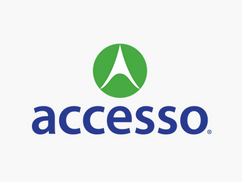 A Letter to Our Clients and Colleagues
At accesso, we care deeply about our community, our client partners and our teams. The impact of the COVID-19 pandemic has been rapid and significant for both our communities and our industries. I wanted to personally reach out to you with an update on the actions that accesso is taking to help prevent the spread of the virus while maintaining business continuity.
With the outbreak of COVID-19, it is our top priority to help ensure the health and safety of our employees, customers and communities. Our commitment to supporting our valued partners is as strong as ever, and we are working diligently to ensure that our systems and customer service continue without major interruption.
At accesso, we are protecting our employees by asking them to work from home, restricting travel and closing offices temporarily as needed. We have introduced an alternative work schedule for most of our teams amongst other actions to mitigate expenses during this unprecedented situation.
All our employees around the world are equipped to work remotely and we plan to continue business as usual without major disruptions. We are focusing on maintaining our services and making preparations to be ready when your business returns to normal operations.
We have an amazing team at accesso that is here for you during these difficult times. On behalf of all of us at accesso, we are committed to being your partner in all the days and years ahead.
Sincerely,

Steve Brown
CEO