Cedar Fair Extends accesso Passport® Agreement Through 2022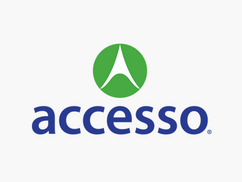 Five-Year Extension of eCommerce Contract Continues Key Relationship with All Cedar Fair Properties
ORLANDO, Fla. (Feb 12, 2018) – accesso Technology Group plc (AIM: ACSO) the premier technology solutions provider to leisure, entertainment, cultural, and hospitality markets, today announced an extension to its existing eCommerce agreement with Cedar Fair Entertainment Company (NYSE: FUN), one of the largest regional amusement-resort operators in the world.
In the extension, Cedar Fair will continue to use the award-winning accesso Passport ticketing suite to power all of its parks' eCommerce services, providing guests with a simple and responsive shopping experience that works on all platforms including desktop, tablet and mobile devices. The agreement is active now and continues through December, 2022. Financial terms are not being disclosed.
"This agreement demonstrates our commitment to enhancing the guest experience, which for many begins online," said Brian Witherow, Chief Financial Officer, Cedar Fair. "Accesso is the premier ecommerce solutions provider in the industry; because they continue to grow and add capabilities, we can be sure we'll have access to leading edge technology that enhances how our guests interact with us online. We expect even more seamless integration between mobile apps and platforms in the future, and we look forward to continuing this successful relationship."
The accesso Passport ticketing suite is a comprehensive, easy-to-use, cloud-based solution that processes tens of millions of tickets every year for top attractions around the world, enabling operators to maximize up-sell potential and cross-sell with ease to drive greater revenue. Offering PCI Level 1 certification and 24/7 client support, the accesso Passport eCommerce engine allows clients to deliver a beautiful and intuitive shopping experience to guests on any device, while dynamically configuring up-selling messaging and cross-selling products throughout the purchasing process.
"We have enjoyed a tremendous relationship with Cedar Fair for many years, and the extension of this agreement will allow us to leverage our full breadth of experience to deliver world-class solutions that enhance their guest experience," said accesso CEO Steve Brown.
About accesso® Technology Group
At accesso, we believe technology has the power to redefine the guest experience. Our patented and award winning solutions drive increased revenue for attraction operators while improving the guest experience. Currently serving over 1,000 clients in 27 countries around the globe, accesso's solutions help our clients streamline operations, generate increased revenues, improve guest satisfaction and harness the power of data to educate business and marketing decisions.
accesso stands as the leading technology provider of choice for tomorrow's attractions, venues and institutions. We invest heavily in research and development because our industries demand it, our clients benefit from it and it makes a positive impact on the guest experience. Our innovative technology solutions allow venues to increase the volume and range of on-site spending and to drive increased transaction-based revenue through cutting-edge ticketing, point-of-sale, virtual queuing, distribution and experience management software.
As the premier technology solutions provider to leisure, entertainment, cultural, hospitality and health care markets, accesso's commitment to improving the guest experience and helping our clients increase revenue is the core of our business. Many of our team members come from backgrounds working within the attractions and cultural industry. In this way, we are experienced operators who run a technology company serving attractions operators, versus a technology company that happens to serve the market. Our staff understands the day-to-day operations of managing complex venues and the challenges this creates, and together we strive to provide our clients and their guests with technology that empowers them to do more and enjoy more. From our agile development team to our dedicated client service specialists, every team member knows that their passion, integrity, commitment, teamwork and innovation are what drive our success.
accesso is a public company, listed on AIM: a market operated by the London Stock Exchange. For more information, visit www.accesso.com. Follow accesso on Twitter, LinkedIn and Facebook.
About Cedar Fair Entertainment Company
Cedar Fair Entertainment Company (NYSE: "FUN"), one of the largest regional amusement-resort operators in the world, is a publicly traded partnership headquartered in Sandusky, Ohio. Focused on its mission to become "THE place to be for FUN," the Company owns and operates 11 amusement parks including its flagship park, Cedar Point, along with two outdoor water parks, one indoor water park and four hotels. It also operates an additional theme park under a management contract. Its parks are located in Ohio, California, North Carolina, South Carolina, Virginia, Pennsylvania, Minnesota, Missouri, Michigan and Toronto, Ontario.