Carnival's tiny Ocean Medallion wearable brings tech luxury to cruise ships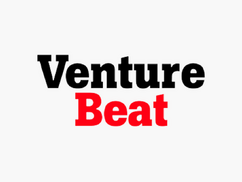 VentureBeat recently published an article on Carnival's new OceanMedallion™ wearable that uses accesso's TE2 technology to revolutionize the guest experience on cruises. The wearable uses secure and encrypted technology to provide guests with a faster check-in process, seamless mobile ordering, the ability to instantly unlock their cabin, wayfinding and instant location awareness and more. As a result, guests have a more personalized and frictionless experience, operators better understand how to anticipate their needs and ship captains have the peace of mind by knowing where everyone is located.
"MedallionClass is intended to be the most personalized, the most simple vacation experience that exists on the planet at scale," said Carnival Chief Experience and Innovation Officer John Padgett, "We're taking the world's largest cruise ships, with thousands of guests and crew members, and making sure the experience feels unique to you. Innovation is taking the entire experience back to the roots of what makes cruising special. This ship carries the most-connected internet of things implementation for humans on the planet."

Currently, the wearable is available to guests at no extra charge on three ships (the Caribbean Princess, Regal Princess and Royal Princess) and will eventually be rolled out to all of the cruise line's 117 ships.

To read the full article, click here.