AGM Trading Statement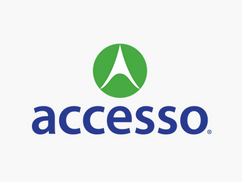 accesso Technology Group plc (AIM: ACSO), the premier technology solutions provider to leisure, entertainment and cultural markets, provides the following update on recent trading.
Trading Statement
At 10:00am today, the Group will hold its Annual General Meeting (the "AGM" or the "Meeting") at Unit 5, The Pavilions, Ruscombe Park, Twyford, Berkshire, RG10 9NN. At that time, the Chief Executive Officer of accesso will provide the following update on trading for the four months ended 30 April 2019:
"The Board is pleased to report a positive start to trading in the 2019 financial year, with the Board maintaining its existing guidance for the current financial year. So far, the Group has continued to see strong demand for our core solutions, both as individual products and increasingly for multiple applications at individual sites. We continue to see positive adoption of combined Accesso Passport and Accesso Siriusware deployments, which are now operating in tandem for existing customers at 13 locations worldwide, with several additional deployments expected between now and the end of 2019. The recent announcement of the upcoming implementation of Accesso Siriusware and Accesso Passport at the National WWII Museum, New Orleans is typical of this trend.
Furthermore, we are pleased to note that the successful TE2 and Accesso Passport integration, at Cedar Fair's Knotts Berry Farm theme park is now being rolled out across the 10 remaining Cedar Fair locations.
At the Group's 2018 preliminary results, the Board introduced additional segmental disclosures to provide greater transparency and granularity of the Group's performance. We are pleased to report that in our Guest Experience segment, trading has begun well, notwithstanding the fact that the majority of revenue in this segment is generated in the second half of the year. While in Ticketing and Distribution, we saw stronger than expected trading in Ticketing, offset by the slower than anticipated rollout of Distribution activities in North America, leading to the segment as a whole trading in line with Board expectations.
In order to address the increased demand from customers for joint implementations of multiple Accesso solutions, and to accelerate future growth, the Group is making significant investment into product integration. While in the early stages of our accelerated integration programme, the Board is pleased to note that progress is in line with our expectations. Throughevolving and broadening our range of solutions the Board remains confident that the Group will be able to accelerate and unlock additional cross-sell and up-sell potential within our installed base and develop more efficient development, support and service delivery to our customers.
While the majority of the trading year still remains ahead of us, the Board is encouraged by the trading seen at this stage of the year and remains confident in the Group's outlook, maintaining Board expectations for the year ahead."
For further information, please contact:
| | |
| --- | --- |
| accesso Technology Group plc | +44 (0)118 934 7400 |
| Paul Noland, Chief Executive Officer | |
| John Alder, Chief Financial Officer | |
| Bill Russell, Non-Executive Chairman | |
| Simon Chisholm, Investor Relations | |
| FTI Consulting, LLP | +44 (0)20 3727 1000 |
| Matt Dixon, Adam Davidson | |
| | |
| Canaccord Genuity Limited | +44 (0)20 7523 8000 |
| Simon Bridges, Richard Andrews | |
| | |
| Numis Securities Limited | +44 (0)20 7260 1000 |
| Simon Willis, Mark Lander | |
The information contained within this announcement is deemed to constitute inside information as stipulated under the Market Abuse Regulations (EU) No. 596/2014 ("MAR"). Upon the publication of this announcement, this inside information is now considered to be in the public domain
About accesso Technology Group, plc
At accesso, we believe technology has the power to redefine the guest experience. Our patented and award-winning solutions drive increased revenue for attraction operators while improving the guest experience. Currently serving over 1,000 clients in 30 countries around the globe, accesso's solutions help our clients streamline operations, generate increased revenues, improve guest satisfaction and harness the power of data to educate business and marketing decisions.
accesso invests heavily in research and development because our industries demand it, our clients benefit from it and it makes a positive impact on the guest experience.
Our commitment to improving the guest experience and helping our clients increase revenue is the core of our business. Our technology solutions allow venues to increase the volume and range of on- and off-site spending and to drive increased transaction-based revenue through cutting-edge ticketing, point-of-sale, virtual queuing, distribution and experience management software.
Many of our team members come from backgrounds working within the attractions and cultural industry. In this way, we are experienced operators who run a technology company serving attractions operators, versus a technology company that happens to serve the market. Our staff understands the day-to-day operations of managing complex venues and the challenges this creates, and together we strive to provide our clients and their guests with technology that empowers them to do more and enjoy more. From our agile development team to our dedicated client service specialists, every team member knows that their passion, integrity, commitment, teamwork and innovation are what drive our success.
accesso is a public company, listed on AIM: a market operated by the London Stock Exchange. For more information, visit www.accesso.com. Follow accesso on Twitter, LinkedIn and Facebook.