accesso® Welcomes Roster of New Clients to Global Portfolio in H2 2022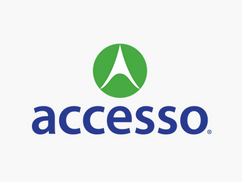 Twyford, UK (Jan. 18, 2023) – accesso Technology Group (AIM: ACSO), the premier technology solutions provider for attractions and venues worldwide, has signed strategic agreements with 18 new partners within the theme parks & attractions, ski, hospitality, cultural and zoo markets across the U.S. and the U.K. This selection of new clients will leverage a mix of the accesso Passport® eCommerce ticketing suite, the accesso SiriuswareSM point-of-sale ticketing solution, the accesso ShoWareSM live event ticketing platform and accesso's guest experience management platform to redefine the guest and patron experience at their venues.
10 clients will now harness the power of the mobile-first accesso Passport eCommerce ticketing solution to make meaningful connections with guests in the pre-trip planning process, including Battersea Power Station – a new, innovative shopping and leisure destination in London.

Of those 10 new clients, five will also leverage – in tandem with the accesso Passport eCommerce ticketing solution – the accesso Siriusware platform to simplify operations while driving greater sales onsite. This set of combination clients includes: Snowy Range Ski Area in Centennial, WY, San Francisco Zoo in San Francisco, CA, and two properties owned by Lazarus Entertainment Group, at which accesso's mobile F&B ordering solution is also being leveraged to deliver an enhanced, on-the-go dining experience for guests.

Willamette Pass Resort in Crescent Lake, OR, will also utilize the accesso Siriusware platform to flexibly manage onsite operations and offer fast and easy transactions for guests.

6 new clients have signed on to leverage the accesso ShoWare live event ticketing platform to enhance ticketing operations at their venues, including the RiverCenter for the Performing Arts in Columbus, GA, and McPherson Opera House in McPherson, KS.

Additionally, Timberline Mountain – a popular ski area in Davis, WV – will now utilize accesso's guest experience management platform to deliver personalization at scale and an immersive on-the-mountain experience, available to guests via mobile app.
"2022 was incredible for our team at Accesso, and we're pleased to have closed out the year welcoming such a unique set of new partners to our worldwide client network," said Steve Brown, accesso CEO. "We look forward to deepening our global footprint even further in 2023, helping operators unlock new opportunities to drive revenue and deliver a better guest experience in the process."
accesso solutions help to redefine the guest experience for more than 1,000 venues in 29 countries around the globe. The newly signed roster of clients will enhance their operations with:
The fully hosted and award-winning accesso Passport eCommerce ticketing suite provides an easy-to-use eCommerce experience for guests, available at their fingertips via desktop, tablet or mobile device. With the ability to deliver personalized, unique up- and cross-sell opportunities, operators can ensure each guest has access to everything they may need for an upcoming trip – from dining packages to parking passes and stroller rentals. Onsite, the accesso Passport ticketing suite provides a streamlined front gate point of sale, focused on driving improved sales results.

The accesso Siriusware point-of-sale solution offers operators everything they need to customize and simplify their operations while providing fast and easy transactions for guests. The modular solution provides operators with a complete view of guests' purchasing behavior – including merchandise purchases, food & beverage orders, and more – all on one platform, eliminating the need for separate systems and databases.

The accesso ShoWare ticketing suite – with over 600 installations in theaters, concert venues, sports arenas, casinos and attractions around the world – empowers venue and destination operators to enhance the experience for guests and patrons while driving meaningful revenue. The Software-as-a-Service (SaaS) solution enables full management of the end-to-end ticketing process on a single platform while providing guests a seamless purchasing experience, whether they buy tickets online or on-site. It also offers operators ultimate flexibility and control over ticket sales in assigned seating venues, allowing them to streamline the ticketing process while maximizing revenue.

accesso's guest experience management platform serves to bridge the physical and digital aspects of a guest's journey, giving operators insight to every step of a guest's experience – pre-, during and post-visit. The system empowers operators to deliver personalization at scale by enabling them to leverage existing customer data alongside real-time location and behavior, which they can use to deliver personalized, contextual messaging, recommendations and offers to guests at just the right time and place.