accesso to provide ticketing and eCommerce solutions for New York Botanical Garden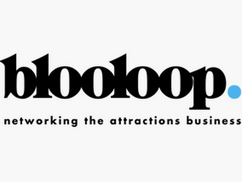 Reporter Charlotte Coates of Blooloop shared news of accesso's partnership with New York Botanical Garden. The attraction will be integrating accesso's ticketing, eCommerce and global distribution solutions with a launch slated for fall 2019.
New York Botanical Garden will be using the accesso Passport ticketing platform and accesso Siriusware software suite in tandem to provide a seamless guest experience to their visitors, and to gain insights into visitor patterns and behaviors. They will also be using the company's Ingresso distribution system to expand their global reach and connect with over one billion potential customers around the world.
Commenting on the partnership, accesso CEO Paul Noland shared "With Accesso's holistic approach to the specific needs of cultural sites and institutions, we look forward to launching this powerful integration for this remarkable institution to continue to flourish in its goal of educating visitors on the natural world and empowering them to conserve it."
To read the full article, click here.