accesso Solutions Gain Momentum with Cultural Attractions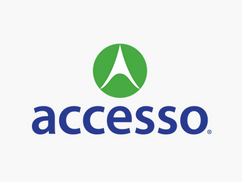 LONDON (15-December-2014) – accesso® Technology Group plc (AIM: ACSO), the premier technology solutions provider to the global attractions and leisure industry, is experiencing a growing level of interest in its solutions from cultural attractions.
Four prestigious cultural venues in the U.S. recently have signed agreements to leverage the company's Siriusware Salespoint solutions including The Children's Museum of Indianapolis, Whitney Museum of American Art in New York City, Philadelphia Museum of Art, and Pacific Science Center in Seattle.
These four venues will leverage a variety of Siriusware Salespoint Solutions that include eCommerce and Front Gate Ticketing, Access Control, Group Sales, Memberships, Kiosks, Food and Beverage, and Retail.
"One of the biggest fundamental challenges cultural attractions are facing is integrating technology into the guest experience – both customer-facing technology and back end systems, and we're delighted by the role our solutions are able to play in helping re-energize guest enthusiasm about these tremendous cultural attractions," said Mark Danemann, president of the accesso Siriusware division.