accesso Signs Partnership with Vision Works Global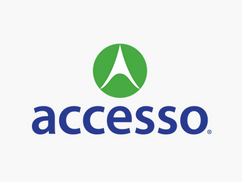 LONDON (12-August-2014) – accesso® Technology Group plc (AIM: ACSO), the premier technology solutions provider to the global attractions and leisure industry, has announced a three-year partnership with Vision Works Global to help facilitate accesso's expansion into the fast-growing South Korean theme park market place.
Vision Works Global provides consulting, deal structuring and brokering, and new business development for a range of location-based entertainment projects in South Korea. Its extensive professional contacts will enable accesso to expand its virtual queuing solutions into the country's rapidly evolving amusement park industry.
South Korea's amusement park and entertainment services market continues to attract significant interest from developers, with the top theme parks in the country enjoying attendance increases of 10 percent. The country's investment in theme parks and destination resorts is helping attract visitation from Southeast Asia and Mainland China, an area that continues to benefit from growing disposable income across the region.
"The theme park and attractions industry in South Korea has abundant opportunity for growth and expansion, and has also reached a level of maturity where operators are placing a greater emphasis on the guest experience and revenue optimization," said Tom Burnet, accesso CEO. "Our innovative technologies, particularly those that are mobile-centric, partnered with Vision Work Global's local knowledge and industry expertise, will enable us to make a considerable impact across the region."
Jin Wook Choi, CEO of Vision Works Global, understands the difference accesso's solutions make in theme park customer experience and the effect they have on driving revenue.
"The monetization of queue lines is revolutionary for our clients' bottom-line," said Choi. "We noticed the trend of attractions taking pain staking efforts during the planning and design phase to make sure they accommodate secondary entrances for front of the line access. This is one of the primary reasons we're excited to partner with Accesso."