accesso® Receives "Tech Cares 2022" Award from TrustRadius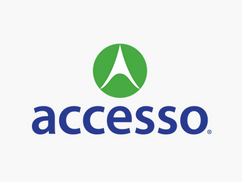 TWYFORD, UK (Oct. 11, 2022) – accesso Technology Group plc (AIM: ACSO), the premier technology solutions provider for attractions and venues worldwide, has been honored by TrustRadius – a leading research and review platform for business leaders across the globe – as part of its "Tech Cares 2022" award program, which recognizes B2B technology companies that have gone above and beyond to support employees and communities.
The TrustRadius Tech Cares award is granted on an annual basis to a select group of businesses dedicated to excellence in Corporate Social Responsibility. Nominees must demonstrate this commitment across a variety of areas, with criteria ranging from advancement in Diversity, Equity and Inclusion, to demonstrable support for environmental sustainability and more.
"For nearly 25 years, Accesso has proudly served the global leisure & entertainment community through our technology solutions and expertise, and we see it as our responsibility to devote the same attention to supporting and giving back to our global community through sustainability and service," said Maura Schiefelbein, accesso SVP, People. "We are immensely honored to receive this award and look forward to continuing to invest in the diverse communities of our employees and industries."
accesso's winning nomination – outlining efforts throughout 2021-22 – focused on three primary areas:

Employee Experience
The company was recognized for its multi-faceted efforts to enhance the working experience for its employees around the globe, including:
Introduction of the accesso DEI Strategic Council, a group of 12 diverse accesso team members dedicated to enhancing education, communication and awareness of DE&I, both throughout the company and beyond.


Ongoing delivery of the "Positive Employee Experience Person" (PEEP) program – a buddy system designed to help new hires navigate their first 60 days of employment with accesso.


Introduction of a new family planning and support program for employees in partnership with Maven Clinic, a leading provider for women's and family health. The program, "Family Support with Maven®," provides employees of all sexual orientations and gender identities on-demand support in their unique family planning journeys – including programs for fertility, pregnancy, infancy, adoption and surrogacy support.


Establishment of a permanent Hybrid/Remote Work Policy in direct response to employee feedback on return-to-work preferences.

These initiatives contributed to the results of the 7th annual accesso Employee Engagement Survey, which measures key organizational pillars such as company culture and work environment. The 2022 survey received the highest overall score in the company's history while ranking above the 75th percentile benchmark nationally.
Local Impact
accesso has a longstanding history of investment in the communities in which it does business, with a heightened focus on high-tech mentorship for local workforces. Efforts recognized by the Tech Cares 2022 program include:
A new partnership with Orlando-based Black Orlando Tech, a nonprofit with the vision to "train and inspire 10,000 minorities to enter tech by the year 2025." Through this partnership, accesso team members can share their expertise and insight through events focused on mentorship, workforce development and technology trends.


A growing strategic partnership with 2U, Inc. – an organization on the mission to "eliminate the backrow in education" by creating "educational opportunities that enable lifelong learners to unlock their human potential and solve society's critical needs." Through this partnership, accesso team members have virtually hosted several speaking engagements such as recruiting information sessions and job search guidance meetings.


Ongoing encouragement of accesso employees to get actively involved in their own communities across the globe through the company's "Volunteer Time Off" policy, which provides each employee with eight hours of volunteer time per calendar year during normally scheduled working hours.
Global Impact
accesso was also recognized for its contributions on a global scale, including:

accesso's ongoing partnership with Technovation, a global tech education nonprofit that empowers children and adults to become more confident leaders, creators and problem-solvers by using technology in their communities. Since 2019, accesso team members have volunteered their time as contest judges, remote industry experts and in-person mentors

Partnership with the GlobalGiving Ukraine Relief Fund in support of the nonprofit's response to the Ukraine crisis. In early 2022, accesso employees raised $10,000 USD to contribute to the Fund; with a 100% corporate match, accesso as a company was able to contribute $20,000 USD donation to the Fund collectively.