accesso® Promotes Multiple Executives to New Roles to Accommodate Rapid Company Growth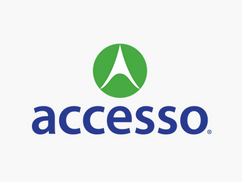 ORLANDO, Fla. (12-January-2016) - accesso Technology Group plc (AIM: ACSO), the premier technology solutions provider to leisure, entertainment and cultural markets, has promoted four executives following a year of unprecedented growth and rapid global expansion.
Andrew Jacobs has been promoted to President, accesso LoQueueSM and Managing Director, Europe; Janel Pisorchik is now President, accesso Passport®; Eric Petrusic has been promoted to Chief Technology Officer; and TJ Christensen is now Executive Vice President, Sales and Marketing.
As president, accesso LoQueue and managing director, Europe, Jacobs will lead development, technical services, and operations for all aspects of the queuing side of accesso's business globally. Jacobs' expanded responsibilities also include managing client partnerships and operations within Europe across all accesso product lines.
Over the past seven years, Pisorchik has played a key role in expanding the company's ticketing and queuing business. In her new role as president, accesso Passport, she will be responsible for the growth, development and delivery of accesso Passport ticketing solutions in North America.
Petrusic has played a critical role in the development of accesso technology utilized by leading attractions across North America. In his expanded role as chief technology officer, Petrusic will serve as a technical advisor, providing support and consultation on development efforts and technology infrastructure for the company's ticketing and queuing product lines.
Christensen has extensive background in marketing and sales and has played an integral role in developing the accesso brand and marketing presence. As executive vice president, sales and marketing, Christensen will lead the firm's global sales and marketing team and together present a highly integrated set of solutions for current and prospective customers around the world.
"We are proud to recognize these key individuals for their outstanding leadership, innovative direction and relentless commitment to the customer service that sets accesso apart," said Steve Brown, accesso COO. "Andrew, Janel, Eric, and TJ are an invaluable part of our leadership team and in these new roles will continue our efforts as the premier technology solutions provider in the entertainment, cultural and attractions industry".