accesso® Partners with Cuseum to Transform the Digital Patron Experience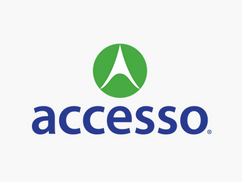 Software Integration to Maximize Membership Management and Visitor Engagement for Cultural Market Operators


Orlando, FLA. (July 14, 2020) – accesso Technology Group plc (AIM: ACSO), the premier technology solutions provider for attractions and venues worldwide, has entered into a strategic partnership with Cuseum, a renowned provider of engagement software for museums and arts nonprofits, to complement the power of the accesso SiriuswareSMpoint-of-sale solution for museum and cultural institution operators around the globe.
Through this partnership, accesso Siriusware clients will have the opportunity to leverage fully supported, turn-key access to Cuseum's visitor, member and donor engagement tools, all of which are designed to provide patrons a richer, more memorable end-to-end experience via contactless, digital solutions – a key differentiator for operators seeking support for safe and secure reopening in the new age of physical distancing.
With access to Cuseum's Digital Membership Card solution, accesso clients can empower patrons to make the most of their membership experience, both on- and off-site, providing all of the benefits and functions of a traditional membership model – including card access, membership services and exclusive discounts – from the convenience of each patron's mobile device. Additionally, institutions will benefit from enhanced visitor engagement functionality with the ability to communicate with patrons in real-time to provide personalized offers, membership renewal reminders and more, all available through intuitive, fully digital channels.
"We're very excited to partner with Cuseum to enhance Accesso's robust offerings for our clients in the cultural space, a market we've proudly served for two decades," said Steve Brown, accesso CEO. "In Cuseum, we've found a truly like-minded partner, and this enhanced, digital approach to traditional membership services and visitor engagement is particularly crucial as we work to increase efficiency and reduce physical touchpoints within the attractions and venues we serve."

The accesso Siriusware solution addresses every point-of-sale need across a venue, unifying ticketing, membership, group sales, retail, food and beverage, rentals and more within a single system, eliminating the need for separate solutions. In leveraging this technology, supported by Cuseum's cutting-edge Digital Membership Card solution, cultural market operators will have a holistic set of tools at their disposal to heighten visitor engagement and build brand loyalty along each step of the patron journey.
"We are thrilled to partner with Accesso and are eager to watch their clients harness the power of this new integration to further amplify the personalized, digital experience modern consumers crave," said Brendan Ciecko, CEO & Founder at Cuseum. "The promise this partnership holds for cultural market operators, as well as their invaluable patrons, is virtually limitless."
About accesso Technology Group, plc
At accesso, we believe technology has the power to redefine the guest experience. Our patented and award-winning solutions drive increased revenue for attraction operators while improving the guest experience. Currently serving over 1,000 venues in 30 countries around the globe, accesso's solutions help our clients streamline operations, generate increased revenues, improve guest satisfaction and harness the power of data to educate business and marketing decisions.
accessoinvests heavily in research and development because our industries demand it, our clients benefit from it and it makes a positive impact on the guest experience.
Our commitment to improving the guest experience and helping our clients increase revenue is the core of our business. Our technology solutions allow venues to increase the volume and range of on- and off-site spending and to drive increased transaction-based revenue through cutting-edge ticketing, point-of-sale, virtual queuing, distribution and experience management software.
Many of our team members come from backgrounds working within the attractions and cultural industry. In this way, we are experienced operators who run a technology company serving attractions operators, versus a technology company that happens to serve the market. Our staff understands the day-to-day operations of managing complex venues and the challenges this creates, and together we strive to provide our clients and their guests with technology that empowers them to do more and enjoy more. From our agile development team to our dedicated client service specialists, every team member knows that their passion, integrity, commitment, teamwork and innovation are what drive our success.
accesso is a public company, listed on AIM: a market operated by the London Stock Exchange. For more information, visit www.accesso.com. Follow accesso on Twitter, LinkedIn and Facebook.


About Cuseum
Cuseum helps organizations drive visitor, member and patron engagement using digital tools. Cuseum's software platform makes it easy for museums, attractions and nonprofits to publish mobile apps, generate digital membership cards and leverage data insights. Headquartered in Boston, the company is backed by leading investors including Techstars. For more information, visit https://cuseum.com/ or follow Cuseum on Twitter at @cuseum.