accesso off on a Bear Grylls Adventure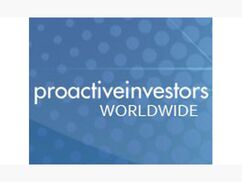 Reporter John Harrington of Proactive Investors shared news of accesso's expanded partnership with Merlin Entertainments to provide an integrated ticketing, guest experience and virtual queuing solution for the Bear Grylls Adventure in Birmingham.
The Bear Grylls Adventure will use accesso Passport, accesso LoQueue and The Experience Engine, as well as the accesso Prism wearable device that will be called "BearTag" and presented to guests upon arrival. The BearTag will include a custom itinerary and guide each guest on their adventure. It will also enable guests to purchase meals and merchandise, access photos and receive marketing offers in real-time.
"The technology Accesso provides is truly the future of our industry," said James Thomas, Bear Grylls Adventure General Manager.

To read the full article, click here.