accesso Launches Attraction Industries' First Integrated Mobile Content and eCommerce Platform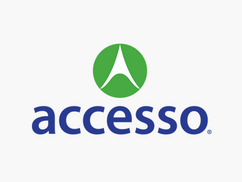 GUEST-FRIENDLY MOBILE SOLUTION PROVIDES ZOO AND ATTRACTION INFORMATION PLUS REVENUE GENERATION OPPORTUNITIES
Orlando, FL (October 18, 2010) – accesso, a leader in ticketing and electronic commerce for the entertainment industry, has announced the launch of accesso MOBILE. Through an exclusive partnership with AVAI Mobile Solutions, whose proven mobile content platform is already supporting several large scale attractions, accesso MOBILE becomes the industry's first fully-integrated mobile visitor experience and revenue enhancement solution. accesso MOBILE is a customizable and cost effective mobile solution offering attractions the ability to dynamically communicate with their visitors through a branded iPhone or Android application, as well as a mobile optimized website.
With half of all internet traffic now coming through smart phones, the attractions industry is clearly going mobile. And now, attractions can affordably launch their own mobile-optimized website, provide comprehensive guest service information via a branded downloadable application, and have the option to monetize their entire program through a mobile eCommerce platform for ticket sales and in-park revenue opportunities.
"To remain relevant, it is increasingly important for attractions to use technology to provide a richer and more engaging guest experience," said Steve Brown, CEO of accesso. "By combining AVAI's rich mobile platform and our best-in-class commerce technology, we can quickly customize Accesso Mobile for any size attraction in an efficient and cost effective manner."
With accesso MOBILE guests will now have their own personal tour guide in the palm of their hand. Visitors will be able to easily find the next exhibit, locate the nearest restroom or find their friends through a precise GPS enabled map. This unique mobile platform also supports robust multimedia content such as video, audio and integration with social media applications including Facebook and Twitter.
Columbus Zoo and Aquarium will launch accesso MOBILE in the coming weeks and their leadership is confident it will help improve guest satisfaction and drive visitation.
"Over the years we've had to make the difficult choice between investing our dollars in the in-park experience or in back-of-house technology" said Gregg Oosterbaan, Director of Information Technology at the Columbus Zoo and Aquarium. "With this new platform it's no longer an 'either-or' decision but instead a matter of us moving full speed ahead to offer a more relevant guest experience, enhance interaction with our animals and ultimately drive more revenue."
Through accesso MOBILE, attractions can also choose to monetize their entire mobile platform by implementing strategic revenue opportunities such as sponsorships or ticket sales. Attractions will have the ability to sell tickets, memberships, donations, and more through an integrated interface with accesso's robust ticketing and eCommerce platform, allowing guests to make secure purchases for products through their mobile phone and have a scanable barcode delivered right to their mobile device.
"Through our success in attractions commerce and ticketing technology, we've been able to develop easy-to-use solutions designed specifically for the entertainment industry," said Brown. "This history allows us to speed our clients to market with proprietary mobile technology that answers guests' needs and provides multiple revenue generation opportunities."
Attraction operators can learn more about the new accesso MOBILE solution by visiting exhibition booth 2474 during the IAAPA Attractions Expo 2010 at the Orlando Convention Center this fall.