accesso® Inks Expanded Five-Year Extension with Cedar Fair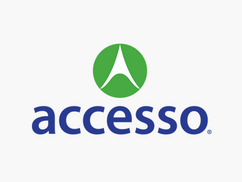 Leading Family Entertainment Operator Doubles Down on Mobile-First
eCommerce Technology


ORLANDO, Fla. (Nov. 9, 2022) – accesso Technology Group plc (AIM: ACSO), the premier technology solutions provider for attractions and venues worldwide, has finalized a five-year extension expanding its partnership with Cedar Fair Entertainment Company (NYSE: FUN), one of the largest regional amusement-resort operators in the world. Under the extended agreement, Cedar Fair will continue leveraging the fully hosted accesso Passport® eCommerce ticketing suite – which has powered online sales for all of the operator's venues since 2011 – helping to improve the guest experience across its full portfolio of North American properties through December 2027.
Welcoming approximately 28 million guests per year and boasting $1.5+ billion in average annual revenue, Cedar Fair is a world-leading owner and operator of regional amusement parks, water parks, resort, hotel and recreational venues. Cedar Fair's properties – including 18 parks and entertainment venues, thousands of overnight accommodations and dozens of restaurants – serve as multi-day vacation destinations for thrill-seekers and family fun enthusiasts from around the world. Cedar Fair also offers a series of wildly popular signature events, such as the Grand Carnivale – a larger-than-life celebration where guests can take in the sights, sounds and tastes of global cultures – and its fan-favorite Halloween Haunt, featuring scare zones and mazes, specialty F&B offerings, live entertainment and more.
"For more than 150 years, Cedar Fair has proudly served as a world-class entertainment provider for our millions of guests, and we are always seeking new ways to enhance the value of their experience," said Brian Witherow, Cedar Fair Chief Financial Officer. "In Accesso, we have a like-minded partner who shares our drive for innovation, and we look forward to continuing to work together to deliver an even better, more meaningful digital experience for our valued guests, while driving revenue at our park and resort properties."
With continued use of the award-winning accesso Passport eCommerce ticketing suite, Cedar Fair is empowered to deliver a simple and intuitive online shopping experience for guests on any device. The accesso Passport ticketing solution delivers a mobile-centric shopping experience with up-sell and cross-sell opportunities embedded across the purchasing journey, enabling operators to strategically drive incremental revenue while enriching the guest experience. The mobile-first solution processed more than 96 million tickets and reservations for accesso clients in 2021 alone, bolstering its reputation as the best-in-class eCommerce solution within the leisure & entertainment industry.

"We are very proud of our long-time partnership with Cedar Fair and are thrilled to continue leveraging our powerful eCommerce ticketing system across Cedar Fair's renowned portfolio of amusement parks and water parks," said Steve Brown, accesso CEO. "As our partnership progresses, we look forward to working with Cedar Fair to continue optimizing the guest experience, maximizing revenue and driving guest loyalty."