accesso Expands in Europe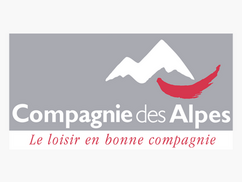 ORLANDO, Fla. (24-March-2014) – accesso (AIM:ACSO), the premier technology solutions provider to the global attractions and leisure industry, has signed an agreement with Compagnies des Alpes (CDA) to provide the accesso Passport® eCommerce solution for its parks in Belgium and Holland – Walibi Belgium, Bellewaerde Park, Aqualibi Belgium, Walibi Holland and Dolfinarium. The accesso Passport eCommerce solution will support a variety of languages including French, German, Dutch and English.
"The mobile revolution is well underway in Europe and resulting in a significant shift in guest demand when it comes to ticket purchase preferences," said Bas Maatman, CDA Finance Director for Holland. "The Accesso Passport solution delivers a richer and more intuitive user experience that will help us provide a guest experience that increases sales conversion across our online ticket stores."
accesso's eCommerce technology optimizes revenue through a highly-flexible, user-friendly design which seamlessly incorporates a wide range of dynamic revenue features including product up-sells and cross-sells, as well as, flexibility to support a range of unique promotional concepts. accesso leverages an agile programming methodology which allows for frequent, ongoing software updates to ensure the solutions include the most advanced features available and to quickly deploy client-requested enhancements.
"eCommerce and mobile solutions are a critical link in the theme park industry's global supply chain and we're proud that we're now able to fill that void by providing our ticketing platform to clients around the world," said Steve Brown, accesso COO for North America and Europe. "We're accustomed to managing high-volume online sales operations, which allow major theme park operators like Compagnies des Alpes to meet rapidly growing consumer demand for mobile sales through a world-class and highly-secure buying experience for their guests."