accesso Enhances Industry Leading eCommerce Solution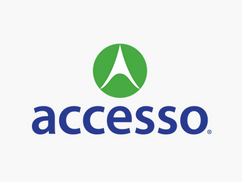 ORLANDO, Fla. (31-July-2014) —accesso Technology Group plc (AIM: ACSO), the premier technology solutions provider to the global attractions and leisure industry, today announced the release of the latest accesso Passport® eCommerce solution packed with a range of enhancements that make it easier for attractions to meet the growing demands of guests buying on desktop, tablet and mobile devices.
The latest version of the accesso Passport eCommerce solution allows attractions the ability to leverage the same key revenue-driving features accesso's eCommerce platform is known for across any device, providing a rich and engaging eCommerce experience no matter how or where a guest decides to purchase attraction tickets.
This complete update of accesso's renowned eCommerce platform offers a fully responsive design which seamlessly adapts to the various screen sizes of desktop, tablet and mobile devices, as well as, the added benefit of allowing guests to scan their admission tickets directly from their smartphone. Along with the all-new user experience, a variety of additional enhancements have been made including support for a wide range of payment methods, advanced fraud protection, and integrated analytics.
"We're seeing a monumental shift in consumer buying patterns, with as much as 30 to 40 percent of online ticket sales now coming from mobile devices. Our new version was specifically designed to take into account specific consumer behaviors, preferences, and trending to increase conversion across all devices," said Steve Brown, accesso COO for North America and Europe. "A rapid shift in consumer expectations has redefined the way guests expect to interact online with attractions, and the new Accesso Passport eCommerce solution continues to exceed those expectations."
Upgrades also specifically address enhanced security features to prevent fraud, identify transaction trends and support localization by providing a wide array of currencies.
Specific new features include:
Adaptive Platform – allows the eCommerce site to adapt to the resolution of the user's device, across desktop, tablet or smartphone (includes upsell, quick sell and cross sell features).
Integrated Analytics – provides real-time Google Analytics for intuitive data collection.
Custom Sales Flows – ability to sell anything, anytime, anywhere across all devices including daily tickets, season passes, memberships, front-of-the-line products, date/time products, meals, ancillary attractions and more.
Payment Plans – removes upfront price barriers by supporting deferred payment options, driving significant growth in season pass sales.
In-Store Order Look-Up – allows guests to buy a ticket on their desktop or tablet, retrieve the order on their mobile device, and present their electronic tickets at the front gate for validation.
Flexible Payment Methods – provides access to checkout using PayPal, the trusted payment method for more than 148 million customers, integrates Acculynk to process Pin/Debit cards to lower interchange rates for clients, and is PCI Level 1 certified to process payments through merchant processors including First Data North, TSYS, Chase Paymentech, Heartland, and DataCash.
Accertify® Fraud Prevention Platform – decreases chargebacks by identifying fraud, increases revenue by allowing decisions to be made using more than 100 data elements, reduces false positives from bad AVS and CVV checks, and identifies negative and positive transaction data trends.
Safe Harbor Certified – follows Safe Harbor guidelines for how Personally Identifiable Information (PII) can be treated when sent outside of the European Union.
Internationalization – supports localization based on the country and currencies required.
The accesso Passport ticketing suite sells more than 16 million tickets per year, and continues to be a fully-hosted solution centered on rapid release development processes to keep pace with ever-changing client needs. Coupled with 24/7/365 client support and guest technical support, as well as industry-leading customization, integration and security, accesso continues to be the premier provider of eCommerce and ticketing solutions in the attractions industry.