accesso Announces Plan To Acquire The Experience Engine (TE2)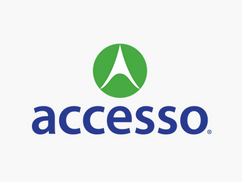 ORLANDO, Fla. (July 12, 2017) – accesso Technology Group plc (AIM: ACSO), the premier technology solutions provider to leisure, entertainment and cultural markets, plans to acquire The Experience EngineTM (TE2) in a move that will provide accesso the capabilities to offer a heightened level of personalization and real-time marketing to customers across a range of venues including theme parks, ski resorts, hotels, quick service food, healthcare and other hospitality-focused operations.

The $80 million acquisition is the largest in accesso's history, and promises to make its existing technology solutions more powerful, more customizable, and more beneficial to customers around the world.
"The addition of TE2 is a major step forward in the evolution of Accesso and the innovative solutions we offer to the broad-ranging leisure, attractions and hospitality marketplace," said Steve Brown, accesso CEO. "Our customers will have options to connect with their guests in new and exciting ways – from ticketing to food and beverage, retail, queuing and more. Leveraging TE2's platform means we can offer a more personalized customer experience, better anticipate guest needs and enhance spending through highly-targeted, real-time interactions."
The San Diego-based TE2, which serves brands including Merlin Entertainments, Cedar Fair Entertainment, Carnival Corporation and SeaWorld Parks & Entertainment, offers platform-as-a-service (PaaS) technology solutions that help marketers drive engagement and revenue. The technology uncovers new levels of actionable insights to deliver impactful and personalized experiences that customers want and value, by identifying guest behaviors before, during and after their visit.
"Joining the Accesso team is perfect fit for TE2. We've long admired the innovative approach Accesso has taken with its focus on high quality service, working with its clients as partners and continuing to raise the bar on technology," said Scott Sahadi, TE2 CEO. "We now look forward to working as part of the Accesso team and continuing our efforts to improve the guest experience and drive revenue results through the use of integrated technology and insights."
About TE2
TE2 - The Experience Engine™ Inc. is the leader in experience-driven, personalized advertisement and content delivery for connected consumers, bridging the physical and digital brand experience across mobile, wearables and other digital technologies. TE2 is designed for industries where an in-person experience is a critical engagement opportunity, including hospitality, resorts, theme parks, food, travel, education and healthcare. For more information about TE2, please visit www.theexperienceengine.com.