accesso® and ACTIVE Network Establish Strategic Partnership to Enhance Ski Industry Support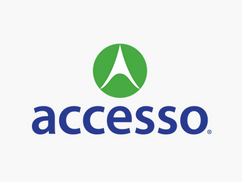 ORLANDO, Fla. (May 16, 2022) – accesso Technology Group plc (AIM: ACSO), the premier technology solutions provider for attractions and venues worldwide, and ACTIVE Network – which owns and operates Resort Technology Partners (RTP) – have entered into a strategic agreement to advance the reach of the companies' solutions tailored to the ski industry. Through this partnership, ACTIVE Network customers will benefit from "Preferred Provider" access to the award-winning accesso Passport® eCommerce ticketing suite, which powered $250+ million in revenue generation for ski operators in 2021 alone. accesso eCommerce clients will now also have the option to select the RTP | One point-of-sale resort software system – a leading solution serving the ski industry for nearly 25 years and bolstering operations for more than 100 clients around the globe – to support their on-site operations.
The fully hosted accesso Passport eCommerce ticketing suite provides an intuitive, easy-to-use eCommerce experience for guests, available at their fingertips via desktop, tablet or mobile device. Led by robust mobile commerce features, the accesso Passport eCommerce suite empowers operators to easily deploy revenue-driving up-sell and cross-sell opportunities across a guest's entire online purchasing journey. Guests are empowered to plan out their day in full and with ease – from selecting their tickets and pre-purchasing parking passes, to mapping out equipment rentals, dining packages and more. Through this two-year agreement, accesso Passport will be offered to ACTIVE Network clients as a "Preferred Provider" solution for their eCommerce ticketing needs.
"The full resort functionality offered by our RTP | One platform is the perfect complement to the dynamic Accesso Passport eCommerce ticketing solution, and we are pleased to deliver this powerful combination to our valued clients," said ACTIVE Network President Andrea Facini. "We look forward to sharing the multifaceted RTP | One platform with Accesso's global network."
The RTP | One point-of-sale ticketing solution delivers an optimized on-site experience for guests while empowering operators to heighten guest engagement, maximize on-site revenue and enhance the overall experience. The best-in-class software system combines point-of-sale, on-site ticketing & activity management, RFID access control, equipment rental management, retail merchandise and F&B, and lesson management all on one, simplified platform, empowering ski areas to streamline operations and simplify the selling process. RTP | One facilitates strategic promotion opportunities throughout a guest's time on site, as well as cashless payments, allowing operators to build incremental revenue while personalizing the guest experience. The system's open API connection delivers maximum flexibility and customization, and its native business intelligence platform provides effective insights to inform marketing and operations.
"We are excited to be offered as the Preferred Provider of eCommerce ticketing to ACTIVE Network's portfolio of clients," said Steve Brown, accesso CEO. "Through this partnership, we look forward to expanding the reach of our world-class eCommerce solution while making the powerful RTP | One platform available to our partners around the world."