accesso acquires VisionOne, Worldwide, Ltd.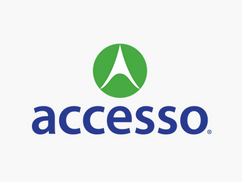 LONDON (10-November-2014) – accesso Technology Group plc (AIM:ACSO), the premier technology solutions provider to the global attractions and leisure industry, today announced that it has acquired VisionOne Worldwide Ltd, a leading provider of ticketing solutions for casinos, fairs, sporting events, arenas, theaters, performing arts centers, and tours. VisionOne operates ShoWare™, a customizable cloud-based Software-as-a-Service ticket sales and distribution solution used by more than 475 venues and leisure organizations throughout North and South America, and processes more than 19 million tickets annually.
The acquisition brings together two major adjacent markets in the ticketing industry – leisure/attractions and entertainment – and firmly establishes accesso as a leader in that space.
VisionOne's ShoWare platform provides box office and online ticketing solutions to theaters, sports stadiums and music festivals, and was the first ticketing solution to allow venues, promoters and artists the ability to sell tickets through Facebook.
"By developing a platform that improves collaboration between venues, promoters and entertainers, VisionOne has capitalized on a unique opportunity within the live entertainment industry," said Tom Burnet, accesso CEO. "By offering an affordable self-service ticketing solution backed by 24/7 support, ShoWare is well positioned to continue their rapid growth in an underserved marketplace."
Headquartered in Fresno, Calif. with operations across North America, Mexico and Brazil, the company of 66 employees has been providing a wide variety of e-commerce, consulting and software services to global roster of clients since 1999.
"We're excited to be joining a company as respected and progressive as Accesso," said Bruno Boehi, VisionOne CEO. "By combining our technology with Accesso's award-winning solutions and established relationships, we can significantly accelerate our shared vision of leveraging technology to build better connections between venues and consumers around the world."
Under terms of the deal, VisionOne will retain its Fresno headquarters and Boehi will serve as president of the VisionOne division of accesso. All VisionOne employees will join accesso group, growing the organization's workforce to more than 250 fulltime employees. Not included by this transaction are the former subsidiaries of VisionOne Worldwide in Chile, Argentina, Switzerland and Austria.
The acquisition is the third major transaction for accesso in as many years. In December 2012, the virtual queuing company known then as Lo-Q, acquired accesso, the attraction industry's leading ticketing and e-commerce innovator. Last December the company purchased Siriusware, a leading ticketing and guest management point-of-sale technology provider to the attractions and leisure industries, with a particularly strong presence in the ski and snow sports sector.