accesso® Acquires Ski Technology Provider Paradocs // accesso® fait l'acquisition du fournisseur de technologies de stations de ski Paradocs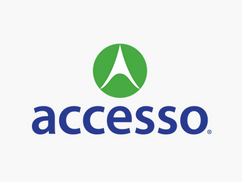 Leading Global Solutions Provider Doubles Down on Commitment to Ski and Snowsports, Reintroduces Solution as accesso ParadoxSM
Twyford, UK (April 24, 2023) – accesso Technology Group (AIM: ACSO), the premier technology solutions provider for attractions and venues worldwide, today announced its acquisition of Paradocs Mountain Software ("Paradocs") – a leading Canadian-based provider of cutting-edge software solutions specifically for the ski industry. Paradocs' all-in-one mountain management solution – MtnOS – is now accesso Paradox, adding to accesso's globally renowned portfolio of technology.
Paradocs was established in 2001 to help operators maximize the mountain experience for their visitors. The hosted, all-in-one mountain management solution, MtnOS – now accesso Paradox – is considered one of the most powerful ski-specific operating systems on the market, currently leveraged by 48 Canadian and 2 U.S.-based resorts to optimize both operations and the guest experience. The flexible, integrated solution empowers ski areas to take full control of their operations across ticketing and passes, snow school, retail and equipment rental, food & beverage, administration and online sales.
"Accesso is passionate about serving the ski industry, and incorporating Paradocs' specific expertise and experience into our offering is a powerful step forward in addressing the unique and evolving technology demands of the burgeoning ski market," said Steve Brown, accesso CEO. "Adding this contemporary and powerful solution to our offering supports Accesso's long-standing commitment to serving as the industry's premier ski solutions provider."
This acquisition demonstrates accesso's longstanding commitment to ski and snowsports by unlocking an even more powerful, flexible and innovative array of available technology options for operators worldwide to enhance the guest experience.
"We are thrilled to join forces with Accesso – a truly like-minded innovator that shares Paradocs' dedication to ski and snowsports with a customer-first approach," said Paradocs CEO and Founder Nicolas Dubé. "Our team at Paradocs is excited to play an expanded role in the overall advancement of our beloved industry, and we look forward to continued success with Accesso."
"We greatly admire the Paradocs team's approach to partnership and their development of a solution that directly addresses the unique needs of the ski industry," said Andrew Jacobs, accesso CCO. "We're excited to further expand the reach of Accesso Paradox across the ski industry and to help our clients truly maximize the solution's potential."
Under the terms of the deal, Paradocs' 38-person team of ski technology professionals will continue working under the accesso umbrella. Dubé will remain available to the accesso team in a consultative capacity.
About accesso Technology Group plc
accesso is the leading global provider of patented and award-winning technology solutions that redefine the guest experience, drive increased revenue, streamline operations and support data-driven business decisions for leisure & entertainment operators. Currently serving over 1,000 venues in 29 countries, accesso invests heavily in research and development to provide venues with technology that empowers them to deliver unforgettable guest experiences. Staffed by a team of attractions, cultural venue and ski industry veterans, accesso partners with venues to increase their range of on- and off-site guest engagement to drive increased revenue through intuitive ticketing, point-of-sale, virtual queuing, distribution and experience management technology.
accesso is a public company, listed on AIM: a market operated by the London Stock Exchange. Learn more at accesso.com or follow accesso on LinkedIn, Twitter, and Facebook.
About Paradocs Mountain Software
Paradocs strives to enhance the mountain experience through technology, specializing in development of cutting-edge software solutions for the ski industry. Their team of ski enthusiasts and experts in software development offer a complete solution that streamlines operations, improves the customer experience and empowers ski resorts to provide the best service possible. With over 20 years of experience working alongside ski resorts, Paradocs' team understands the unique challenges of the industry and have built an adaptable operating system that integrates all departments, eCommerce, and third-party solutions for optimal performance.
###


accesso® fait l'acquisition du fournisseur de technologies de stations de ski Paradocs

Le chef de file mondial en solutions technologiques renforce son engagement envers le ski et les sports de glisse, et ré-introduit la solution sous le nom accesso ParadoxSM
Twyford, UK (24 avril, 2023) - Le principal fournisseur mondial de solutions technologiques pour les attractions et les événements, accesso Technology Group (AIM: ACSO), a annoncé aujourd'hui l'acquisition de Paradocs Mountain Software ("Paradocs"), un fournisseur canadien de solutions logicielles spécifiques à l'industrie du ski. La solution de gestion de montagne tout-en-un de Paradocs - MtnOS - est désormais accesso Paradox, un ajout au portfolio technologique de accesso.
Paradocs a été fondé en 2001 pour aider les opérateurs de stations de ski à maximiser l'expérience à la montagne pour leurs visiteurs. La solution infonuagique tout-en-un de gestion de montagne, MtnOS - maintenant accesso Paradox -, est considérée comme l'un des systèmes de gestion de stations de ski parmi les plus puissants sur le marché. Actuellement utilisée pour optimiser à la fois les opérations et l'expérience client de 48 stations de ski canadiennes et 2 stations américaines, la solution flexible et intégrée permet aux stations de ski de toutes tailles de gérer l'ensemble de leurs opérations, y compris la billetterie, les cours de ski, la boutique, la location d'équipement, la restauration, l'administration et les ventes en ligne.
« Accesso est passionné de servir l'industrie du ski. L'intégration de l'expertise et de l'expérience de Paradocs dans notre offre est un pas en avant important pour répondre aux demandes uniques et évolutives du marché du ski en pleine expansion », a déclaré Steve Brown, CEO de accesso. « L'ajout de cette solution moderne et puissante à notre offre soutient l'engagement de longue date de Accesso d'être le fournisseur de premier choix des solutions de gestion dans l'industrie du ski. »
Cette acquisition démontre l'engagement de longue date de accesso envers le ski et les sports de glisse en proposant une gamme encore plus puissante, flexible et innovante d'options technologiques pour les opérateurs du monde entier afin d'améliorer l'expérience client.
« Nous sommes ravis de nous associer à Accesso - une compagnie qui partage le dévouement de Paradocs pour le ski et les sports de glisse avec une approche axée sur le client », a déclaré Nicolas Dubé, PDG et fondateur de Paradocs. « Toute l'équipe de Paradocs est enthousiaste à la perspective de jouer un rôle élargi dans l'avancement de notre industrie bien-aimée, et nous sommes emballés de joindre nos forces à celles de Accesso.»
« Nous admirons grandement l'approche de collaboration de l'équipe de Paradocs et leur développement d'une solution qui répond aux besoins uniques de l'industrie du ski », a déclaré Andrew Jacobs, Chef commercial de accesso. « Nous sommes ravis d'étendre la portée de Accesso Paradox dans l'industrie du ski et d'aider nos clients à maximiser le plein potentiel de la solution. »
Sous les termes de l'accord, l'équipe de 38 professionnels de la technologie du ski de Paradocs continuera à travailler sous la bannière de accesso. Le fondateur et PDG de Paradocs, Nicolas Dubé, restera disponible pour l'équipe de accesso à titre de consultant.
###
À propos de accesso Technology Group plc
accesso est le chef de file mondial de solutions technologiques brevetées et primées qui redéfinissent l'expérience des visiteurs, augmentent les revenus, rationalisent les opérations et soutiennent les décisions commerciales basées sur les données pour les opérateurs de loisirs et de divertissement. Actuellement au service de plus de 1 000 opérateurs dans 29 pays, accesso investit massivement dans la recherche et le développement pour fournir aux parcs d'attraction une technologie qui les habilite à offrir des expériences inoubliables aux visiteurs. Composée d'une équipe de vétérans de l'industrie des attractions, des lieux culturels et du ski, accesso travaille en partenariat avec ses clients pour augmenter l'engagement de leurs visiteurs et stimuler leurs revenus grâce à une technologie intuitive de billetterie, de points de vente, de gestion des files d'attente virtuelles, de distribution et de gestion intégrée de l'expérience client.
accesso est une entreprise cotée en bourse, inscrite sur AIM: un marché exploité par la Bourse de Londres. En savoir plus sur accesso.com ou suivre accesso sur Twitter, LinkedIn et Facebook.
À propos de Paradocs Mountain Software
Paradocs se concentre sur l'amélioration de l'expérience en montagne grâce à la technologie, en se spécialisant dans le développement de solutions logicielles de pointe pour l'industrie du ski. Leur équipe de passionnés de ski et d'experts en développement de logiciels offre une solution complète qui optimise les opérations, améliore l'expérience client et permet aux stations de ski de fournir le meilleur service de l'industrie. Avec plus de 20 ans d'expérience aux côtés des stations de ski, l'équipe de Paradocs comprend les défis uniques de l'industrie et a développé un système d'exploitation adapté qui intègre tous les départements, le commerce électronique et des solutions de partenaires pour une performance optimale.