accesso Acquires Global Distribution System for Entertainment Ticketing.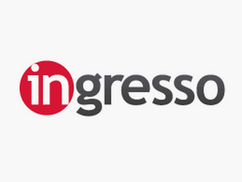 LONDON (30-March-2017) accesso Technology Group plc (AIM: ACSO), the premier technology solutions provider to leisure, entertainment and cultural markets, is pleased to announce the acquisition of Ingresso Group Limited, a global distribution system for entertainment ticketing.
Founded and headquartered in the UK, Ingresso provides live access to ticketed events worldwide across multiple platforms, languages and currencies. Ingresso owns and operates a software platform which enables venue operators, event producers and inventory aggregators to offer real-time digital sales through global third party distribution channels. Ingresso also connects some of the world's largest eCommerce companies to event ticketing systems, allowing them to sell tickets to entertainment events under their own brand and payment systems. It counts Lastminute.com, Cirque du Soleil, Amazon tickets (UK) and Yplan among its international partner base. Ingresso also facilitates B2C sales of ticketed events though a range of white-label partner eCommerce sites.
Acquisition Highlights
The Directors believe that the Acquisition will:
- Further deepen accesso's ability to help its customers drive efficiency and realize greater value from their ticketing operations;
- Open up a significantly larger global distribution channel through which existing accesso customers can seek to sell their event and attraction tickets;
- Provide Ingresso with a significantly larger global distribution channel through which existing accesso customers can seek to see their event and attraction tickets;
- Open up opportunities for accesso to address significant inefficiencies within the travel and leisure industry and help clients capture more revenue from third party distribution channels
Commenting on the Acquisition, Tom Burnet, Executive Chairman of accesso said:
"Our guiding purpose at Accesso is to help our clients drive revenue and improve their guest experience. It has been that way from our very first day as a company and today's acquisition of Ingresso deepens that commitment further still. The ticket and the experience surrounding its purchase are absolutely central to our customers' operations and our potential for growth. For many of our customers, access to third party distribution channels for ticket sales is an important revenue stream. In acquiring Ingresso, we will help connect venues with their visitors via third party distribution outlets in a technologically and financially efficient service-minded manner. We will open up our customers' venues to a significantly larger pool of potential visitors, while also creating new opportunities for growth through combining our platforms, leveraging our scale and deepening our relationships in the industry."
Commenting on the Acquisition, Steve Brown, President and Chief Executive Officer of accesso said:
"Third party sales channels are more popular than ever before as a means for consumers to purchase tickets to their favorite show, attraction or event. With the addition of Ingresso's technology and expertise, we have the opportunity to transform a process throughout the worldwide leisure and entertainment industry that today is complicated, inefficient and largely manual. This acquisition is another step forward in our efforts to deliver value-added solutions that help our customers drive more revenue and improve their guests' experience. I would like to extend a warm welcome to all of our new Ingresso colleagues, clients and partners."
Bart Van Schriek, Chief Executive Officer of Ingresso added:
"Along with the entire Ingresso team, I am thrilled to be joining Accesso. The cultures and values of our two companies are very similar: both innovative, both passionate about the customers we serve and both absolutely convinced of the potential our technologies have to create a new wave of value at all levels of the entertainment industry. I look forward to working with our new colleagues as we roll up our sleeves and take on the significant opportunity ahead of us."
To learn more about Ingresso, visit http://www.ingresso.co.uk/.