Parc Astérix Partners with accesso® to Launch Virtual Queuing Offering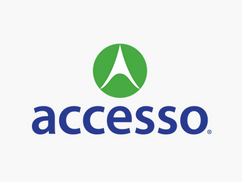 Leading European Theme Park Implements 100% Virtual Queuing Model

TWYFORD, UK (Aug. 20, 2020) – accesso Technology Group plc (AIM: ACSO), the premier technology solutions provider for attractions and venues worldwide, has partnered with Parc Astérix – France's second-largest theme park – to deliver a new virtual queuing program designed to promote physical distancing for guests.
Parc Astérix, based just outside of Paris, has introduced Filotomatix, a virtual queuing program, for several of Parc Astérix's leading attractions – utilizing accesso's intuitive Qsmart® platform – to enable effective physical distancing. Powered by the accesso LoQueue® virtual queuing solution, the platform will provide an improved queuing experience for guests, allowing them to spend less time waiting in physical queue lines and more time enjoying Parc Astérix's six worlds and 42 attractions.
Guests leveraging the virtual queuing option will be able to enjoy the user-friendly Qsmart platform from their smartphones – no mobile app download required – or by utilizing the accesso PrismSMsmartpark wearable. Both offerings are simple and easy to use for guests and operators alike, and the functionality of both technologies allows for a contactless ride reservation and loading experience. Plus, accesso's virtual queuing technology dynamically adjusts to unpredictable variables such as guest flow, incremental weather and operational changes, allowing Parc Astérix operators to employ real-time capacity optimization and communication throughout a guest's time on-site.
"In Accesso, we are pleased to find such a forward-thinking partner to help us welcome back our valued guests with safety and security top of mind," said Sebastien Retailleau, Directeur Général Adjoint at Parc Astérix. "With the introduction of Filotomatix, guests will be freed from physical queues and thus able to enjoy visiting even more of our attractions and shows."
Parc Astérix is the latest accesso partner to implement virtual queuing, as the demand for dynamic, reliable solutions to support social distancing continues to grow. Last year alone, accesso's virtual queuing technology empowered over a million guests to wait less and enjoy more at a variety of venues across the globe. As theme parks and attractions continue to navigate the reopening process in the wake of COVID-19, virtual queuing has quickly become an invaluable asset for park operators eager to welcome back their guests while taking strategic care to implement appropriate social distancing measures.

"Parc Astérix is a truly iconic European park and we are thrilled to be partnering with them to redefine the experience for their millions of guests," said Steve Brown, accesso CEO. "Though the world has seen many changes as of late, our unwavering dedication to our partners and their guests remains constant. We look forward to helping Parc Astérix welcome back their guests with solutions that will not only help ensure a safer park visit, but also an improved guest experience."
About accesso Technology Group, plc
At accesso, we believe technology has the power to redefine the guest experience. Our patented and award-winning solutions drive increased revenue for attractions operators while improving the guest experience. Currently serving over 1,000 venues in 30 countries around the globe, accesso's solutions help our clients streamline operations, generate increased revenues, improve guest satisfaction and harness the power of data to educate business and marketing decisions.
accesso invests heavily in research and development because our industries demand it, our clients benefit from it and it makes a positive impact on the guest experience.
Our commitment to improving the guest experience and helping our clients increase revenue is the core of our business. Our technology solutions allow venues to increase the volume and range of on- and off-site spending, and to drive increased transaction-based revenue through cutting-edge ticketing, point-of-sale, virtual queuing, distribution and experience management software.
Many of our team members come from backgrounds working within the attractions and cultural industry. In this way, we are experienced operators who run a technology company serving attractions operators, versus a technology company that happens to serve the market. Our staff understands the day-to-day operations of managing complex venues and the challenges this creates, and together we strive to provide our clients and their guests with technology that empowers them to do more and enjoy more. From our agile development team to our dedicated client service specialists, every team member knows that their passion, integrity, commitment, teamwork and innovation are what drive our success.
accesso is a public company, listed on AIM: a market operated by the London Stock Exchange. For more information, visit www.accesso.com. Follow accesso on Twitter, LinkedIn and Facebook.
PARC ASTÉRIX: A FORMULA WHICH HAS BEEN WORKING FOR 30 YEARS
For 30 years, Parc Astérix has been fulfilling families' dreams with adventures packed with fun and thrills.
Humour, conviviality, sharing and authenticity are values that have attracted over 50 million visitors. Throughout the years, the 2nd leading French theme park has evolved and been transformed, constantly coming up with more and more innovative projects. The Park's attendance has been growing steadily for the past six years, with visitor numbers now at 2,324,000.


35 km north of Paris and 15 minutes from Paris CDG Airport, Parc Astérix is a crazy and explosive mix of 47 attractions and shows set in 6 worlds (Gaul, the Roman Empire, Ancient Greece, Egypt, the Vikings and Travel through Time). It also boasts 3 original, authentic hotels, making Parc Astérix a great destination for a short break.