World Waterpark Association Show 2023
October 25, 2023 - October 26, 2023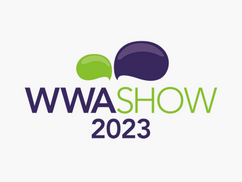 Join us at the World Waterpark Association Show 2023 from October 25 - 26, 2023 in New Orleans!

With extensive experience in the hospitality/​tourism industry, Colby has worked in sales at many attractions and hotels including Busch Gardens, Kings Dominion, Nauticus and Battleship Wisconsin, and Hornblower Cruises and Events. In her spare time, you'll find her spending time outside hiking with her Pomeranian Grizzly, biking, kayaking, working out, relaxing on the beach with friends, and traveling and exploring new places.

Wendi is an experienced technology sales professional with over 20 years of experience in the online ticketing software and data management industry. Wendi joined the accesso team in 2010 and brings a proven record of success in working with clients in a consultative role to implement innovative solutions that drive profitable growth. Wendi has personally managed the accounts of several premier Performing Arts Centers, top Fairs, Festivals and City owned facilities, and is a graduate of the University of California at Santa Barbara.