INTIX Annual Conference and Exhibition 2023
January 24, 2023 - January 26, 2023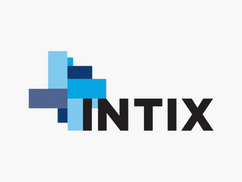 Join us at the 44th INTIX Annual Conference and Exhibition from January 24 - 26, 2023 in Seattle! Stop by our booth and see how technology can transform your guest experience.

Since 2017, Josh Klein has handled ticketing software new business sales for accesso. He has ticketing industry experience both as a box office manager for professional sports and theatrical organizations as well as on the vendor side with Ticketmaster, OvationTix, Vendini, Glitnir and serving as a consultant with TicketNetwork and other industry-related organizations. Independently, Josh started two ticketing-related businesses, one as an accesso ShoWare user, before having them both acquired by other companies. Josh is an active member of the Consortium of Eastern Regional Theatres (ConsERT).

Wendi is an experienced technology sales professional with over 20 years of experience in the online ticketing software and data management industry. Wendi joined the accesso team in 2010 and brings a proven record of success in working with clients in a consultative role to implement innovative solutions that drive profitable growth. Wendi has personally managed the accounts of several premier Performing Arts Centers, top Fairs, Festivals and City owned facilities, and is a graduate of the University of California at Santa Barbara.

George came to accesso over seven years ago from an extensive background working in the arts and attraction market at Ticketmaster VISTA. He has a specialized understanding of the needs of cultural institutions and the best solutions for this unique market. George holds a degree in Computer Information Systems from James Madison University. Altogether he has over 20 years of experience selling technology solutions to a wide range of visitor-based attractions.