accesso® Clinches Top Exhibit Honors at IAAPA Expo Europe 2023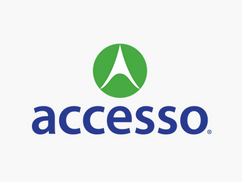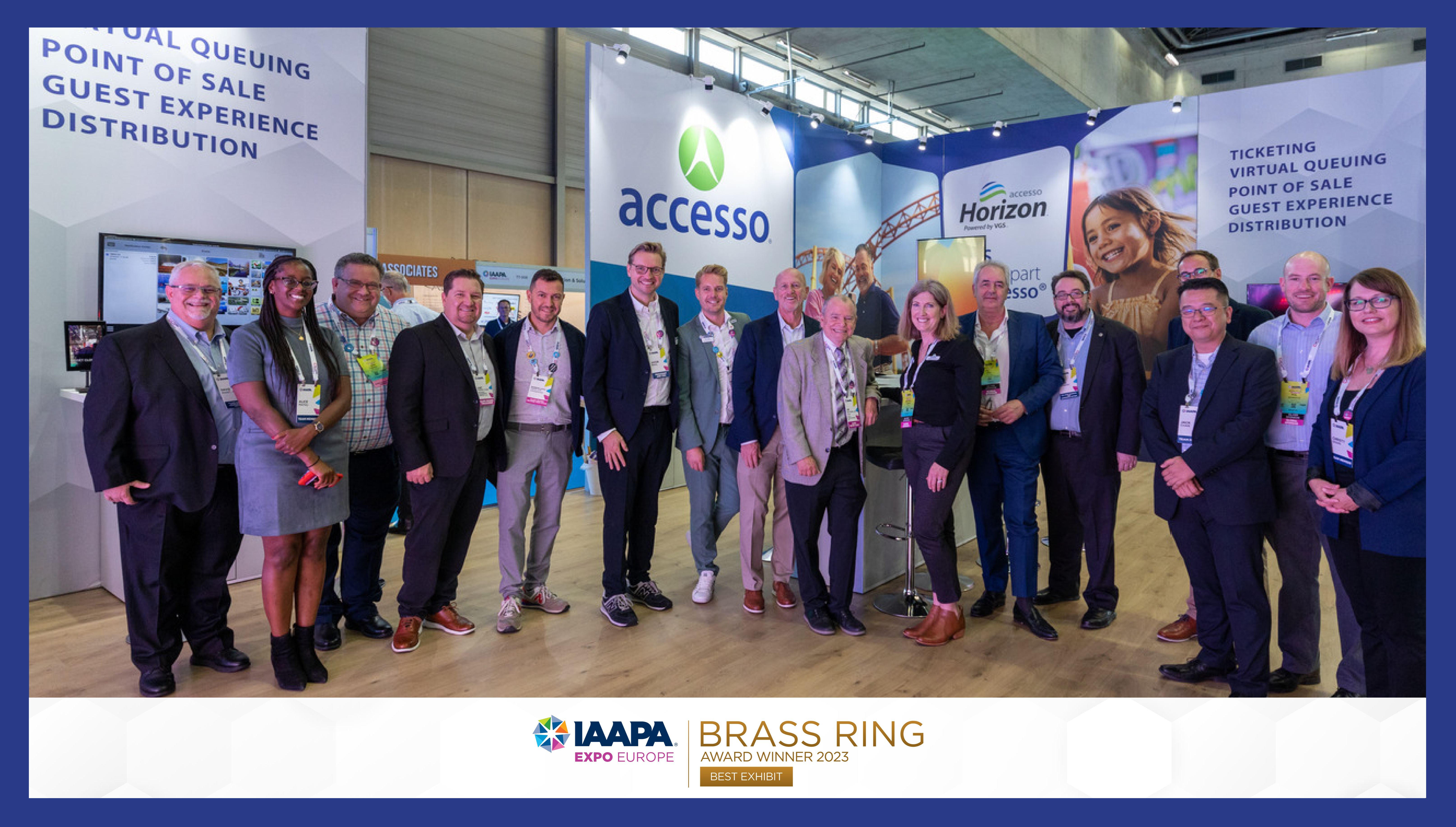 TWYFORD, UK (Sept. 28, 2023) - accesso Technology Group (AIM: ACSO), the premier technology solutions provider for attractions and venues worldwide, was honored by IAAPA – the preeminent association for the attractions industry – receiving the 1st-place "Best Exhibit" Brass Ring award at this week's IAAPA Expo Europe 2023. IAAPA Expo Europe is the European leisure industry's premier event, hosted this year in Vienna, Austria at the Messe Wien Exhibition & Congress Center from September 25-28.
accesso's booth exhibit showcased the latest addition to the company's suite of industry-leading and globally trusted technologies – the accesso FreedomSM Restaurant & Retail solution – which enables operators to unify restaurant and retail transactions on a single platform, providing unparalleled flexibility and the power to seamlessly scale, regardless of venue size.
"This has been an especially exciting year for Accesso with the recent acquisition of VGS and the launch of our industry-shaping Restaurant & Retail solution," said Steve Drake, SVP of Global Initiatives at accesso. "Having the opportunity to present amongst some of the most innovative companies in the industry was a great honor. We are grateful for this year's Best Exhibit accolade, and we look forward to our continued partnership with IAAPA."
accesso has been a corporate member of IAAPA since 1994 and regularly exhibits at IAAPA events across the globe. accesso previously received the prestigious Image Award as part of the Brass Ring program at IAAPA Expo Orlando 2022.
To learn more, please visit: accesso.com.

About accesso Technology Group PLC
accesso is the leading global provider of patented and award-winning technology solutions that redefine the guest experience, drive increased revenue, streamline operations and support data-driven business decisions for leisure & entertainment operators. Currently serving over 1,000 venues worldwide, accesso invests heavily in research and development to provide venues with technology that empowers them to deliver unforgettable guest experiences. Staffed by a team of attractions and cultural industry veterans, accesso partners with venues to increase their range of on- and off-site guest engagement to drive increased revenue through intuitive ticketing, point-of-sale, virtual queuing, distribution and experience management technology. Learn more at accesso.com or follow accesso on X (Twitter), LinkedIn and Facebook.
ABOUT IAAPA
IAAPA is a diverse and dynamic community of global attractions professionals. As the largest international trade association for permanently located attractions, IAAPA unifies the attractions community, connects people to learn and grow together, and strives to promote the highest professional standards for excellence and safety around the world.
Founded in 1918, IAAPA represents leading industry attractions and supplier companies, consultants, and individual members from more than 100 countries. Members include professionals from amusement parks, theme parks, attractions, water parks, resorts, family entertainment centers, zoos, aquariums, science centers, museums, cruise lines, manufacturers, and suppliers.
The association's global headquarters and North America office are in Orlando, Florida, U.S. IAAPA also maintains offices in Brussels, Belgium; Hong Kong, China; Shanghai, China; and, Mexico City, Mexico. Visit IAAPA.org or connect through IAAPA's social media channels: @IAAPAHQ #IAAPA