Will accesso Technology Group plc's (AIM:ACSO) Balance Sheet Trouble It During A Downturn?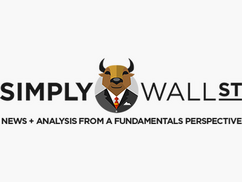 Reporter Ashwin Virk of Simply Wall St recently shared an analysis of accesso Technology Group plc (ACSO) and the company's ability to respond to challenges in the marketplace.
The analysis reviews the company's debit to equity ratio, liquidity profile, operating cash flow and earnings to determine overall strength and resiliency.

To read the full story, click here.