Vialand Signs Agreement With Lo-Q for Virtual Line Reservations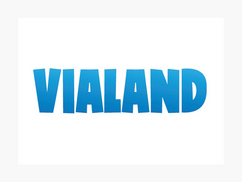 Turkey's First International Mega Theme Park, Exhibition and Shopping Centre Signs 2 Year Deal for Q-bot and Q-smart solutions
LONDON (8-April-2013) – Lo-Q plc (AIM: LOQ), the AIM-listed technology solutions provider to the attractions and leisure industry, has announced an agreement with Gürsoy & Via Development and Management Co., to bring its innovative line queuing technology to Vialand – Turkey's first international mega theme park, exhibition centre and shopping centre opening later this year.
Lo-Q's patented queuing solutions, Q-bot and Q-smart will allow the guests at the new Vialand theme park to make virtual line reservations for eight of the park's largest rides. Guests will have an option to rent their own digital assistant, Q-bot, or access Lo-Q's smart phone based queuing solution, Q-smart. Guests who purchase either product will be able to select and reserve rides directly from their device, allowing them to enjoy the rest of the park while the solution virtually queues for them. When it's the guest's time to ride, the guest receives a notification and enters the ride using a separate entrance avoiding the regular queue line.
Lo-Q's patented virtual queuing technology solutions will be installed at the new theme park for a period of two years with an option to extend the agreement for an additional two years.
"We are delighted to be working with Lo-Q at Vialand and are confident that the addition of their virtual queuing solutions will help us provide real value and fantastic memorable experiences to our guests as we open our brand new theme park to the public," said Mehment Emec, Vialand general manager.
With investment totalling TL1 billion, Vialand marks one of the biggest retail investments in the Republic's history. Spread over 600,000 square meters of land at the heart of Istanbul, the attraction is expected to welcome approximately two million guests each year. Not only does Vialand plan to transform the face of the European side of Istanbul, it is also predicted to increase the number of local and foreign tourists visiting the city by 15 percent.
"I am delighted Gürsoy & Via Development and Management Co sought to install both our Q-bot and Q-smart solutions at Turkey's first mega theme park," said Tom Burnet, Lo-Q CEO. "This is a particularly exciting deal for Lo-Q not only because it is our first installation in Turkey, but also because Vialand marks the second customer win for our newest technology solution, Q-smart. Adding Vialand to our park portfolio adds to our already strong presence in the European theme park arena."
###