Ripley's Aquarium of Canada Signs On with accesso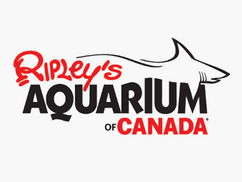 ORLANDO (28-July-2014) – accesso® Technology Group plc (AIM: ACSO), the premier technology solutions provider to the global attractions and leisure industry, has signed a three-year agreement with Ripley's Entertainment, a global leader in family entertainment, to feature the accesso Passport eCommerce platform at Ripley's Aquarium of Canada in Toronto.
Canada's largest indoor aquarium is the second venue to leverage the integration between the accesso Passport eCommerce platform and Siriusware's Salespoint Solution, which provides a point of sale and ticketing system for the attraction.
accesso acquired Siriusware in December 2013.
"This agreement illustrates the highly complementary nature of Accesso Passport and Siriusware Salespoint Solutions, and demonstrates the potential for us to unlock even greater value in our traditional attractions market," said accesso CEO, Tom Burnet.