Orlando Fringe Festival Implements accesso ShoWare Solution Ahead of 2017 Festival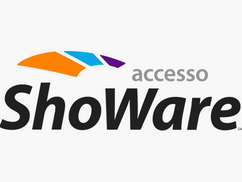 ORLANDO, Fla. (May 11, 2017) – accesso Technology Group plc (AIM: ACSO), the premier technology solutions provider to leisure, entertainment and cultural markets, is partnering with the popular Orlando Fringe Festival to provide a fully integrated ticketing platform.

The Orlando Fringe Festival, which takes place May 16-29 in Orlando's Loch Haven Park, will implement the company's accesso ShoWare solution, a cloud-based Software-as-a-Service (SaaS) for ticket sales and distribution. The ticketing software will allow attendees to purchase tickets for various performances either onsite or online, while enabling festival operators to seamlessly integrate and manage the ticketing process on a single platform.
"As the longest-running fringe festival in the U.S., the Orlando Fringe Festival has become a marquee event in our community, and we needed a comprehensive ticketing solution to help meet our growing demand," said Alauna Friskics, executive director of Orlando Fringe Festival. "Accesso ShoWare should allow us to streamline our ticket purchase process and provide a hassle-free experience for our patrons."
Created in 1992, the Orlando Fringe Festival is one of Central Florida's premier cultural events designed to celebrate the theatrical and performing arts. Spanning 13 days and featuring more than 500 performances, the festival provides an opportunity for artists to showcase their work in an accessible and inclusive environment. The Orlando Fringe Festival, which is now the longest-running fringe festival in the U.S., also provides 100 percent of profits from ticket sales back to the artists.
With the accesso ShoWare ticketing solution in place, the Orlando Fringe Festival will benefit from a range of features to customize and enhance its ticket sales. Patrons will have the ability to select their tickets directly on the secure festival website, or purchase tickets onsite via accesso ShoWare's box office module, which integrates and syncs with online sales in real time. Festival operators will also have access to comprehensive data and reporting on purchase patterns, ticket availability and other user behavior.
"We are proud to partner with the nation's longest-running fringe festival to provide a convenient ticketing solution for their patrons," said Steve Brown, accesso CEO. "The Orlando Fringe Festival has experienced tremendous success, and our technology ensures a seamless ticketing experience to support their continued growth."
###
To learn more about the Orlando Fringe Festival visit: http://orlandofringe.org/