New tech could help shorten lines at theme parks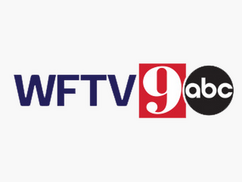 WFTV Channel 9 Orlando anchor Jamie Holmes visited the accesso office in Lake Mary to speak with CEO Paul Noland and VP People Maura Schiefelbein about accesso's industry-leading technology and focus on improving the guest experience at theme parks and attractions.
The segment, which aired during the 5:30pm news on December 11th, featured the accesso Prism band which allows guests to virtual queue for rides and purchase items throughout the park such as food and beverages. The accesso Prism device also helps theme parks understand the flow of visitors throughout the park, enabling them to make powerful, data-driven decisions.
"We're creating, from beginning to end, a digital guest journey," said CEO Paul Noland.
accesso has quadrupled its workforce in the past four years and currently employs over 220 software engineers in the Orlando area for the research and development of this innovative technology.
Watch the video clip linked above or on WFTV's website here.