Navy Pier Selects accesso for Ticketing and e-Commerce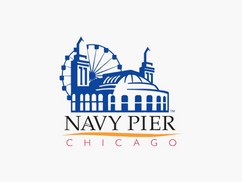 ORLANDO (20-January-2015) –accesso (AIM:ACSO), the premier technology solutions provider to the global attractions and leisure industry, has signed a three-year agreement with Navy Pier, Inc. to provide the accesso Passport® ticketing solution to the 50-acre Chicago landmark.
The accesso Passport ticketing suite will allow the Navy Pier to offer its guests convenient access to advance ticket sales through their desktop computers, tablets and mobile devices as well as support the attraction's onsite sales with traditional ticketing point-of-sale and mobile point-of-sale solutions.
The guest experience enhancement for the Pier comes in the midst of its dramatic redevelopment to update features and amenities in advance of its centennial anniversary in 2016. The multi-year effort, which began in fall 2013, will transform Navy Pier's 50 acres of premier urban waterfront into a spectacular, global destination and treasure for the people of Chicago and its visitors.
"The Navy Pier is both a historical landmark and an evolving 'People's Pier,' striving to serve Chicago residents and guests for generations to come. The Accesso Passport solution gives us the flexibility we need to offer tickets across the full spectrum of the sales process – at-home, online, mobile devices, and in-market," said Brian Murphy, Navy Pier, Inc. COO.
The first phase of redevelopment, scheduled to be completed by 2016, includes the redesign of the Pier's public spaces, known as Pierscape, and improvements to the interior of the Family Pavilion and South Arcade. Phase I projects include transformation of South Dock into a more engaging, greener space, conversion of the South Arcade indoor walkway into a Chicago-themed food experience, and creation of a lighted water fountain/ice skating rink in Polk Bros Park.
"It's an honor to have been selected to deliver our comprehensive ticketing solution for an attraction with such rich history and vision for the future," said Steve Brown, accesso COO. "The ability for visitors to easily book and purchase in-market experiences from their mobile devices will certainly help the Navy Pier fortify its reputation as a modern world-class attraction."