In attractions industry, Lake Mary's accesso office is growing — and gets new leader.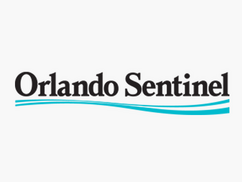 Reporter Gabrielle Russon of The Orlando Sentinel profiled accesso's growth and new CEO in a story published today. accesso generated $133 million in revenue this past year, which is almost triple the company's revenue in 2012. Of that $133 million, $20 million went directly back into research and development.
Russon notes that, in the past five years, accesso has acquired several companies to expand their portfolio of products serving the growing leisure and entertainment industry. In addition, the number of team members situated in Central Florida has nearly doubled to about 220 people.
The technology company's new CEO, Paul Noland, sees even more expansion ahead. "Even though we've had a ton of growth," he said, "we feel like we're just getting started."
To read the full article, click here.