Cedar Fair Chooses accesso to Drive eCommerce Platform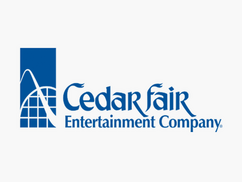 SANDUSKY, OHIO, October 25, 2011 – Cedar Fair (NYSE: FUN), a leader in regional amusement parks, water parks and active entertainment, is pleased to announce that it has engaged accesso, a leading provider of commerce solutions, to utilize their premier eCommerce and mobile technology across its renowned portfolio of parks.
Along with redesigned websites for each park, Cedar Fair will replace its current in-house eCommerce solution with accesso's fully hosted, dynamic online platform beginning in January 2012. Cedar Fair will also roll out accesso's integrated mobile platform with updated mobile websites along with iPhone and Android based apps including mobile ticketing.
"While 'Road Trip Cedar Point!' is a popular summer exclamation, the majority of our guests today reach for their keyboard before they reach for their car keys," said Matt Ouimet, Cedar Fair's president. "Our relationship with accesso helps ensure that all of the benefits of advance planning are readily available on our eCommerce platform. Whether it is a ticket for our guest, special food and beverage offerings or resort accommodations – they are easily purchased ahead of time, making their visit better before it even starts."
accesso's eCommerce technology, SHOPLAND 4.0, optimizes sales revenue through a highly-flexible, user-friendly design which seamlessly incorporates a wide range of features including product upsells and cross-sells, as well as flexibility to support a range of unique promotional concepts.
accesso MOBILE combines content and commerce into a fully-integrated solution which allows today's on-the-go consumer to purchase admission and scan their ticket directly from their mobile device for entry to the park.
"Industry-leading organizations like Cedar Fair understand the increasing power of online commerce and mobile technology," said Steve Brown, accesso's chief executive officer. "Our solutions are known for their easy-to-use designs with a focus on the user experience and sales results. We look forward to bringing our technology and unique service model to Cedar Fair and its customers in early 2012."
About Cedar Fair
Cedar Fair is a publicly traded partnership headquartered in Sandusky, Ohio, and one of the largest regional amusement-resort operators in the world. The Company owns and operates 11 amusement parks, six outdoor water parks, one indoor water park and five hotels. Its parks are located in Ohio, California, North Carolina, South Carolina, Virginia, Pennsylvania, Minnesota, Missouri, Michigan, and Toronto, Ontario. Cedar Fair also operates the Gilroy Gardens Family Theme Park in California under a management contract. Cedar Fair's flagship park, Cedar Point, has been consistently voted the "Best Amusement Park in the World" in a prestigious annual poll conducted by Amusement Today newspaper.
About accesso
accesso delivers powerful ticketing and eCommerce solutions that help customers increase sales without adding expensive infrastructure costs. accesso products and services support top attractions across North America from theme parks and water parks to concerts, live events and sporting events. accesso's solutions are fully hosted and supported 24/7 to ensure continual focus on the user experience and sales results.
accesso's proprietary solutions are noted for streamlined, easy-to-use designs with seamlessly integrated revenue driving features. All accesso solutions are continually updated to provide speed to market for enhancements and to stay current with the latest advances in technology. accesso maintains Level 1 PCI Data Security Standard certification, the highest rank available from major credit card providers. For more information, visit www.accesso.com.
###
This news release and prior releases are available online at www.cedarfair.com.