Camelbeach Mountain Waterpark to Offer Virtual Line Reservations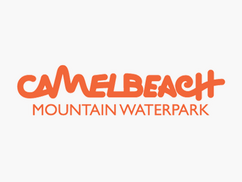 Pennsylvania's Largest Waterpark Signs Agreement for Lo-Q Virtual Queuing Solution
ORLANDO (6-February-2013) – Lo-Q (AIM: LOQ) has announced that Camelbeach Mountain Waterpark, Pennsylvania's largest waterpark, will offer its Q-band virtual queuing wristband at 10 of the parks top slides in time for summer travel. Camelbeach, which enjoyed record attendance in 2012, has signed a five-year agreement to offer Lo-Q's Q-band solution beginning with the 2013 season.
Q-band is an innovative waterproof RFID wristband that allows guests who choose to purchase the service to make virtual line reservations for their favorite slides without actually having to stand in line. Q-band users select their desired ride from self-service kiosks located around the park and are notified on their wristband when it's their turn to ride. Guests use a separate entrance to enter the ride and skip standing in line.
"Q-Band has a tremendous track record and has significantly increased guest satisfaction levels in other waterparks that have added the virtual queuing system," said Ken Ellis, Partner at Camelback Mountain Resort. "The unique Q-band technology will allow us to deliver an enhanced experience that offers great value to our guests."
"Venues like Camelbeach understand that today's guests want and expect a premium park experience that includes limiting the amount of time they stand in line," said Steve Brown, President and Chief Operating Officer of Lo-Q. "We're thrilled to offer a product that allows our clients to meet that need within the unique waterpark environment."
###
About Lo-Q
Lo-Q is the premier technology solutions provider to the attractions and leisure industry, focused on driving increased revenues and improved guest experiences through its range of innovative award-winning solutions operated in over 130 attractions worldwide.
Virtual Queuing Solutions
Used by over 8 million guests since 2001, Lo-Q's range of patented virtual queuing solutions allow users to queue without having to stand in line. Instead, they reserve their place in a queue line electronically and are notified when their turn is up. For attraction operators, this means increased guest satisfaction and increased revenues thanks to customers being unlocked from queue lines, enjoying the rest of the attraction instead and spending time in retail and food and beverage outlets.
Whether delivered on the smartphone based; Q-smart, the waterproof RFID wristband; Q-band, or the original handheld device; Q-bot – Lo-Q's range of virtual queuing solutions are designed to deliver revenue driving systems to all theme park and water park environments. Customers including Six Flags Entertainment, Merlin Entertainments, Parques Reunidos, Dollywood and Compagnie des Alpes are all currently benefiting from the happier guests and additional revenues that Lo-Q's virtual queuing solutions bring.
accesso Ticketing and Content Solutions
Owned by Lo-Q and part of its solution family, the accesso brand is recognized as the attraction industry's leading provider of ticketing solutions; offering a range of proprietary, fully-hosted ticketing, eCommerce, mobile and payment processing solutions to more than 100 leading venues including Six Flags Entertainment, Cedar Fair Entertainment, Herschend Family Entertainment, and Palace Entertainment.
Built for where customers shop, OnSite, OnLine & OnTheGo, the accesso Passport ticketing suite is noted for a streamlined, easy-to-use design with seamlessly integrated revenue driving features that allow attractions to up-sell, cross-sell and simply-sell. Combined with level 1 PCI security certification, and 24/7 support, accesso Passport gives clients the tools, security and support they need to drive sales.
With over 1 million native mobile app downloads for clients so far, the accesso brand also provide content rich iPhone and Android applications that deliver added value info and functionality to attraction guests plus revenue driving mobile ticketing functionality that seamlessly integrates with the rest of the Passport Suite. For more information visit www.accesso.com.
About Camel Beach Mountain Waterpark
Camelbeach Mountain Waterpark, the biggest waterpark in Pennsylvania, has 37 rides, slides and attractions to satisfy kids of all ages—from CamelCove, reserved for kids under 36 inches to teenage thrill seekers that love the speed of the Triple Venon or to show off their surfing moves on the FlowRider. Camelbeach is part of Camelback Mountain Resort—including PA's biggest winter resort boasting 160 acres to ski or snowboard and up to 38 snowtubing lanes, as well as CBK Mountain Adventures-home of PA's only Alpine Mountain Coaster and the longest, dual Zip Flyers in North America—it is known as the action and adventure destination headquarters 365 days a year. This year-round resort is located in the heart of the Pocono Mountains—only 90 minutes from Philadelphia and NYC. For more information visit www.camelbeach.com.