After Merger, Company Gets New Name – accesso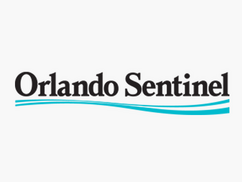 Orlando Sentinel reporters, Jason Garcia and Sara K. Clarke, shared details of accesso's new name and vision.
An excerpt:
"A little less than a year after buying the amusement-industry e-commerce company accesso LLC of Lake Mary, British Lo-Q PLC has also adopted the smaller company's name and logo.
The combined company this month formally renamed itself accesso Technology Group and began trading on the London stock markets under the ticker "ACSO." Chief Executive Officer Tom Burnett said the rebranding better reflects the company's core business of giving theme parks and other venues "access" to high-tech systems and tools."
To see the full story, click here.