accesso's Showare Wins 11 New Contracts in Mexico, US and Canada.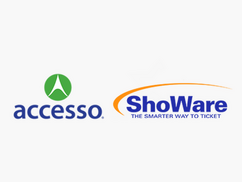 London South East recently shared news of 11 new client wins for accesso's ShoWare division, which was acquired by the company in November 2014.
An excerpt:
"Accesso Technology Group PLC on Thursday said it has won a further eleven contracts in its ShoWare cloud-based ticket sales and distribution platform.
The company said it has secured deals with three venues and three independent producers in Mexico, four new venues in the US and one in Canada."
Read the full article here.