accesso's SHOPLAND 4.0 Delivers Powerful New eCommerce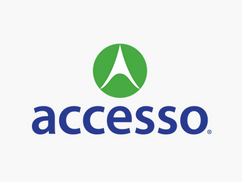 accesso today announced the release of SHOPLAND 4.0, the latest version of its award-winning online ticketing and eCommerce platform for the attractions industry. The updated solution includes a range of functional enhancements that make it easier for attractions to meet the growing demands and expectations of guests who opt to purchase tickets and other products online.
"Shopland 4.0 features the latest technological innovations and reinforces our commitment to help attractions use their online marketplace to drive significant revenue upside," said Steve Brown, accesso CEO. "This approach keeps our clients ecommerce initiatives current and allows them to continue to deliver an outstanding experience for their guests while also improving their bottom line."
Significant SHOPLAND 4.0 features include:
Enhanced Visual Presentation – provide larger product images and enhanced product descriptions for a more enriched and entertaining shopping experience.
Quick-Sell Products – present a related accessory item to drive higher checkout totals.
Payment Plans – reduce upfront price barriers and drive significant growth in season pass sales through turnkey multi-payment functionality.
Integrated Analytics – leverage robust analytical tracking to assist in maximizing conversion rates and decreasing cart abandonment.
Integrated Social Media – take purchases viral by allowing guests to share their upcoming plans to visit an attraction through Facebook & Twitter.
Flexible Navigation Flow – support alternate product flows, allowing attractions to present non-ticket related items such as meals, parking, tours, cabanas and more in a relevant manner.
Enhanced Security – provide an extra layer of security through optional personal identity verification for transactions with a higher risk profile.
Contextual Help – offer integrated help within the storefront based upon the guest's current store view along with a robust search feature to provide quick answers to commonly asked questions.
SHOPLAND 4.0 secures accesso's position as the leading ecommerce provider to the attractions industry. The Flash-based platform seamlessly merges online commerce with website content and is supported with a flexible product management system that allows for immediate product additions, updates and price changes.
accesso will present SHOPLAND 4.0 at the International Association of Amusement Parks and Attractions (IAAPA) Attractions Expo 2011 in Orlando, November 14 – 18, 2011. For more information, visit accesso.com or call 407-333-7311.
###
About accesso
accesso delivers powerful fully hosted ticketing and commerce solutions that help customers increase sales without adding expensive infrastructure costs. accesso's onsite, online and on-the-go ticketing solutions support top attractions across North America from theme parks and water parks to zoos, concerts and sporting events. accesso's solutions are fully hosted and supported 24/7 to ensure continual focus on the user experience and sales results.
accesso's proprietary solutions are noted for streamlined, easy-to-use designs with seamlessly integrated revenue driving features. All accesso solutions are continually updated to provide speed to market for enhancements and to stay current with the latest advances in technology. accesso maintains Level 1 PCI Data Security Standard certification, the highest rank available from major credit card providers.