accesso Webinar Series Presents: Simplify Your Accounting with Our accesso Siriusware Solution!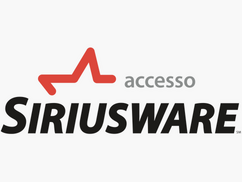 Our accesso Siriusware POS solution offers many features to help our clients streamline operations, maximize revenue and provide seamless experiences for guests. While the latter two benefits are undoubtedly important, we often find that clients appreciate the modules that have a significant impact on day-to-day operations the most. The Accounting Export module was created to help streamline the flow of financial data from our accesso Siriusware solution. Reporting & Integration Software Engineer, Tyler Goforth, and Sales Support Specialist, Phil Schwartz have worked together to get dozens of clients set up with this time-saving module and introduced its benefits in a recent webinar.
Our accesso Siriusware Accounting Export module is a highly-customizable data export tool with an emphasis on financial reporting that is set up to cater to each and every client's specific needs. This tool allows users to export a daily summary of sales to a file for import into their General Ledger (GL). It is compatible with any financial software that allows batch import via text or csv file. With this web-based module, clients can eliminate manual reporting and data entry tasks, and enjoy more time to dive into their financial data.

One of the biggest benefits of our accesso Siriusware Accounting Export module is that it helps to automate many processes that are otherwise quite tedious. The export can be set up to run every day at a specific time, after point-of-sale operators have closed out, so that it is ready for seamless uploading into our clients' GL software. In addition to giving time back, it will help prevent manual data entry errors.

Getting started with the Accounting Export module is easy, as we have the implementation process down to a science. We start with the exploration phase, where we sit down with clients and discuss current posting methods and needs. Then, we move to implementation, where we install and configure the export service and website. With configuration, we build a job to the unique specifications of the client, and then move forward with testing which is an opportunity for the client to provide feedback for us to make the process even better. Testing continues until the client is ready to go live. At that point, we continue to monitor and test the client data and offer ongoing support.
Watch our webinar to learn more. If you are interested in learning more about our accesso solutions, let us know about your business needs here or email [email protected].