accesso Webinar Series Presents: Pricing Strategies Made Simple with our accesso ShoWare Solution's Dynamic Pricing Features.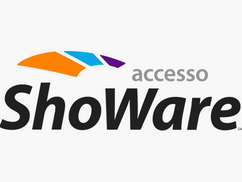 Planning strategic pricing can seem daunting if your ticketing solution doesn't provide flexible pricing tools, but a good pricing strategy can completely transform your advance ticket sales and drive increased revenues for your organization. Whether it's a basic day-of-show price change or a complex dynamic pricing program, it's easy to drive advance sales and revenue with our accesso ShoWare solution.

Dynamic Pricing is a strategy in which businesses set flexible prices for products or services based on market demands. This style of pricing was introduced in the 1980's, and is a common strategy utilized by commercial airlines. In the 90's, other businesses with access to large stores of data, such as hotels or car rental agencies, also started utilizing dynamic pricing. Over time, as both technology and data management systems have become more sophisticated, many retailers have been successful with launching dynamic pricing strategies.
With the accesso ShoWare solution's Inventory Based Dynamic Pricing, organizations can quickly and easily set up price changes to take effect automatically when the venue reaches certain set inventory thresholds. Inventory is automatically monitored and you can easily schedule one or more automatic price changes. Percentages and number of tickets remaining are calculated against the total inventory and automatically deploy the price change the moment your inventory hits that threshold. This is a real game changer for organizations who are doing this manually or worse - not at all – and missing out on basic supply and demand principles that increase your bottom line. Dynamic pricing allows venues to capitalize on increased demand, encourage purchases during periods of low demand, and incentivize season ticket sales.
When The Lyric Theatre of Oklahoma adopted a dynamic pricing strategy, the change contributed to a 41% increase in single ticket revenue in one year, according to TRG Arts. A rep for the theatre explained: "Once we went through our pricing sprint, we realized that we're not penalizing people; we're providing incentives for people to behave in a way that helps our business. We're doing a big favor to the people that are most loyal, because they're getting a discount. That made it so much easier."
Promotions are another great pricing strategy often used in the Live Entertainment market, and our accesso ShoWare solution offers several pricing code enhancements to help marketing departments easily administer promotions that still preserve higher value inventory, while offering discounted tickets fairly across their entire patron base. One of these new features is Pricing Code Purchase Limits, which allows your organization to preprogram quantity limits on specific pricing code redemptions. When the limit is reached, the pricing code is automatically disabled. For example, let's say you have a sponsored promotion for $5 off the ticket price, but you want to limit that offer to just 100 tickets. Set the performance purchase limit to 100 tickets on that pricing code, and the system will automatically disable the offer after the limit is reached.
In another scenario, you may want to place purchase limits on high demand performances to restrict purchases by individuals. This is different than just a cart limit, because that doesn't stop someone from coming back into your site to make additional purchases. With patron purchase limits, the system tracks the guest's email to validate and then limit the purchase to the programmed maximum. This is a valuable tool for administering fan club or VIP club offers to fairly offer inventory to your guests. These new enhancements can also be used in conjunction with coupons or membership restrictions to help your venue control the number of total offers or discounted tickets available to guests.
Just released last week, our newest Qualifiers feature expands our solution through pre-sales. This functionality allows exclusive access to your patrons through password and credit card protected sales prior to your public on-sale. This allows your venue to build stronger relationships with promoters, artists and credit card entities while accelerating revenue and increasing your bottom line.
For example, if your venue were to partner with a credit card provider to offer a time-driven pre-sale, you would simply determine which credit card would be accepted; schedule your restriction dates, create your customized messaging to follow the transaction, and let the accesso ShoWare platform automatically push these sales. Once the end of the restricted date range has been reached, the system will open sales to the general public.
One of the most powerful features of the accesso ShoWare solution is its ability to provide full pricing strategy functionality on desktop, tablet and mobile. Forecasts show that over $32 billion ticket purchases globally will take place via mobile device by 2019, and the accesso ShoWare solution has been developed with all the tools your venue needs to support your mobile sales operations.
Watch our webinar to learn more. If you have questions or would like a personalized demonstration, let us know about your business needs here or email [email protected].