accesso® Tackles Ticketing for Major League Rugby Teams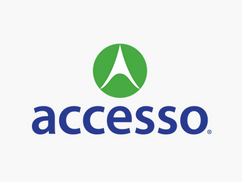 Two Teams to Utilize accesso ShoWareSM Ticketing Suite to Manage Ticket Sales, Access Control and Call Center Operations
ORLANDO, Fla. (Oct. 23, 2018) – accesso Technology Group plc (AIM: ACSO), the premier technology solutions provider to leisure, entertainment and cultural markets, has continued the growth of its sports portfolio through ticketing partnerships with two new professional Major League Rugby (MLR) organizations.
The New Orleans (NOLA) Gold and most recently Austin Elite Rugby, have both entered into three-year agreements to begin utilizing the accesso ShoWare ticketing and eCommerce platform to streamline assigned seating ticket sales, manage access control and provide full-service call center operation for their ticket sales beginning in mid-October.
The accesso ShoWare suite enables operators to manage the ticketing process on a single platform while providing fans an intuitive purchasing experience, whether they buy tickets online or on-site. The Software-as-a-Service (SaaS) solution offers operators ultimate flexibility and control over ticket sales in assigned seating venues, allowing them to streamline the ticketing process while maximizing revenue. With integrated, white-label call center service, fans can interact with informed representatives trained to provide outstanding technical support, drive team ticket sales and provide exceptional customer service.
"We couldn't be more excited to partner with Accesso for our event ticketing needs," said NOLA Gold Owner Tim Falcon. "NOLA Gold is always looking for new and innovative ways to invest in the fan experience. In Accesso, NOLA Gold has found a trusted partner that understands the industry and can provide us reliable, accessible service whenever and wherever we need it."
"As our team and fanbase continue to grow, we realized the need for a solution that prioritized ease-of-use, both for operators and fans," said Richard Osborn, owner of Austin Elite Rugby. "Utilizing the Accesso ShoWare solution will help our organization have total in-house control over the data management system, enabling us to better understand our fans and simplify their ticketing experience."
Rugby is one of the fastest-growing sports in the United States and one of the most popular sports in the world. Through outreach programs that bring new players to the game and high-performance pathways that keep the best athletes in the sport, MLR has created the competitive environment necessary to start a new chapter in the story of American rugby.
"As rugby continues to move into the mainstream in the USA, we are honored to partner with these two teams to bring them innovative ticketing technology that will enhance their operations and bottom line," said Paul Noland, accesso CEO. "Our focus has always been to drive innovation that will enhance the guest experience and we're pleased to bring that to the ever-expanding American rugby fanbase."