accesso Slides into Australian Water Park with Village Roadshow Agreement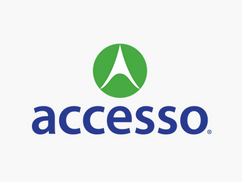 Wet'n'Wild Sydney Adding accesso LoQueueSM Virtual Queuing Technology
ORLANDO, Fla. (October 18, 2016) – accesso Technology Group plc (AIM: ACSO), the premier technology solutions provider to leisure, entertainment and cultural markets, today announced it has signed a three-year agreement with Village Roadshow Theme Parks to install the accesso LoQueue virtual queuing solution at Wet'n'Wild Sydney.
This new deal will add the patented accesso LoQueue QbandSM to nine attractions in one of the country's most visited water parks. With more than 40 slides and attractions, state-of-the-art guest experiences and world-class facilities, Wet'n'Wild Sydney is the world's "biggest'n'best" water theme park. The system will be available to guests for their water park season starting in late-September. Wet'n'Wild Sydney will be the second Village Roadshow venue to feature the Qband, joining Wet'n'Wild Las Vegas.
"The Qband has been very popular at our Wet'n'Wild Las Vegas park and now guests at our Sydney park will be able to get more out of their visit, spending less time in line and more time enjoying our world-class attractions." said Dianne Rigg, General Manager- Wet'n'Wild Sydney.
Qband is accesso's innovative waterproof RFID wristband that allows guests to save their spot in line for their favorite attractions using touchscreen kiosks, allowing guests to queue without physically standing in line. Guests are notified on their wristband's countdown display when it's their turn.
"We're thrilled to expand our relationship with Village Roadshow and excited about further extending Accesso's presence in Australia," said Steve Brown, accesso CEO. "This agreement reinforces Village Roadshow's trust in our solution and the opportunity we have to make a sizeable impact on their guest experience."