accesso® Selected by the 2018 Special Olympics USA Games to Provide Streamlined Ticketing Solution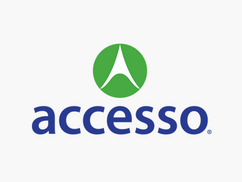 Special Olympics USA Games Implements accesso ShoWareSM Solution Ahead of Opening Ceremony
ORLANDO, Fla. (March 27, 2018) – accesso Technology Group plc (AIM: ACSO), the premier technology solutions provider to leisure, entertainment, cultural and hospitality markets, is partnering with the 2018 Special Olympics USA Games to provide a fully integrated ticketing platform for this year's Opening Ceremony.

The Opening Ceremony, which will take place July 1st at the University of Washington's Husky Stadium, will utilize the company's accesso ShoWare solution, a cloud-based Software-as-a-Service (SaaS) for ticket sales and distribution. The ticketing software will allow attendees to purchase tickets for the ceremony either on-site or online, while enabling event organizers to seamlessly integrate and manage the ticketing process on a single platform.
"The Special Olympics USA Games is a monumental celebration of the joy of inclusive sport, shared by our athletes, their families and supporters," said Eric Corning, Vice President of Production for the 2018 Special Olympics USA Games. "With the help of Accesso, we look forward to providing a seamless ticket-purchasing experience for our fans and spectators as we celebrate the start of the 2018 USA Games at the Opening Ceremony."

Held every four years, this year's Special Olympics USA Games will be in Seattle, Washington, from July 1-6. More than 4,000 athletes and coaches, supported by tens of thousands of volunteers and spectators will compete in 14 Olympic-type team and individual sports. The Opening Ceremony marks the official start of six days of competition and events across Puget Sound and will kick off with the Parade of Athletes, a performance by a 2,018-member choral group, one of the largest vocal ensembles ever assembled in Washington State, along with the lighting of the Special Olympics Flame of Hope.

With the accesso ShoWare ticketing solution in place, the 2018 Special Olympics USA Games will benefit from a range of features to customize and enhance its ticket sales. Patrons will have the ability to select their tickets directly on the Games' secure website, or purchase tickets on-site via the accesso ShoWare box office module, which integrates and syncs with online sales in real time. The solution will also provide event operators with access to comprehensive data and reporting on purchase patterns, ticket availability and other user behavior.

"We are extremely proud to partner with the 2018 Special Olympics USA Games, an essential sports competition that promotes social inclusion and underlines the importance of ensuring accessibility for everyone," said Steve Brown, accesso CEO. "We look forward to providing a seamless experience for the Opening Ceremony and being part of this inspirational community."