accesso® Scores Agreement with Brampton Beast Hockey Team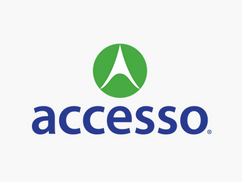 Canadian ECHL Hockey Team to Utilize accesso ShoWareSM Technology to Simplify Ticketing for Fans
ORLANDO, Fla. (August 2, 2018) - accesso Technology Group plc (AIM: ACSO), the premier technology solutions provider to leisure, entertainment and cultural markets, has expanded its presence in Canada by signing a three-year agreement with the Brampton Beast. The ECHL professional team, based in Brampton, Ontario at CAA Centre, will begin utilizing the accesso ShoWare ticketing solution for its upcoming 2018-2019 season, kicking off in October. The solution will provide fans an intuitive shopping experience, allowing them to purchase tickets in a few easy steps.
The accesso ShoWare ticketing suite enables venue managers to integrate and manage the ticketing process on a single platform while providing fans a seamless purchasing experience, whether they buy tickets online or on-site. The Software-as-a-Service (SaaS) solution offers operators ultimate flexibility and control over ticket sales in assigned seating venues, allowing them to streamline the ticketing process while maximizing revenue.
"Accesso has given us a way to offer fans more diverse, personalized product offerings online," said Cary Kaplan, President and General Manager of the Brampton Beast. "With a truly mobile-friendly interface and easy-to-use box office functionality, our fans will be able to purchase the exact ticket package they want though their channel of choice."
The Brampton Beast is one of only two Canadian teams in the ECHL, a mid-level professional ice hockey league based in Princeton, New Jersey. In the 2016-17 season, the attendance for Brampton Beast games increased 20 percent from two seasons prior, a first for the league. Now entering their sixth season, the team's growing fan base requires a sophisticated, secure ticketing platform that allows real-time communication between box office and online sales. By leveraging the accesso ShoWare ticketing suite, venue managers will have access to purchase patterns and ticket availability, gaining precious insight into user behavior.
"We're thrilled to partner with the Brampton Beast to provide a powerful, seamless ticketing solution as the team and its fan base continues to grow." said Paul Noland, accesso CEO. "This partnership will help fuel our expansion into the hockey ticketing space and throughout Canada as a whole.