accesso partners with Technovation to support global changemakers (Blooloop)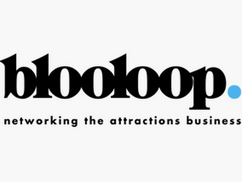 Charlotte Coates of Blooloop shared news of accesso's partnership with Technovation today. accesso has made a charitable contribution to the organization in lieu of sending traditional holiday gifts to their clients around the world, and team members will have the opportunity to use paid volunteer time off to support the non-profit, who works with all-girl teams and families to find high-tech solutions to real-world problems.
"We're incred­i­bly excit­ed for the oppor­tu­ni­ty to part­ner with such a like-mind­ed orga­ni­za­tion and are eager to get to work with Technovation's girls and fam­i­lies to devel­op sus­tain­able solu­tions for their com­mu­ni­ties' most press­ing issues," said Tara Morandi, accesso Vice President of Marketing.
To read the full article, click here.