accesso® Introduces New Brand Identity for its Fully-Hosted Ticketing Platform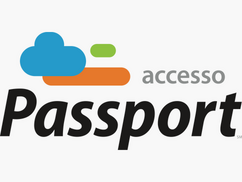 LAKE MARY, Fla. (October 16, 2012) – Award-winning ticketing technology firm accesso® has unveiled accesso PassportSM as the new brand for its innovative, fully-hosted ticketing platform.
The launch of the accesso Passport ticketing suite comes during a time of rapid growth and expansion of the company's portfolio of ticketing technology that focuses on building right-fit, revenue enhancing solutions that meet the rapidly changing needs of the attraction's marketplace.
"Accesso Passport boldly reflects the spirit, differentiation and forward-looking approach our technology brings to an industry that is ready for change," said Steve Brown, accesso CEO.
"This new branding also allows us to better communicate our comprehensive and expanding suite of ticketing solutions."
"We have carefully evaluated the ways our clients, prospective clients and their guests are using, or would like to use, ticketing technology in today's world and transformed our portfolio to support those preferences," said TJ Christensen, accesso Vice President of Business Development. "The new Accesso Passport brand reflects the refreshing approach we take with our technology and readily communicates the way our ticketing solutions come to life – onsite, online and on-the-go."
The new accesso Passport branding will be reflected within the company's existing technology as well as a wave of upcoming product releases.
Information about the accesso Passport ticketing suite can be found by visiting the company's exhibit during the IAAPA Attractions Expo 2012 or by visiting www.accesso.com.
###
About accesso
accesso delivers powerful, fully-hosted ticketing and technology solutions to top tier attractions across North America from theme parks and water parks to zoos, concerts and sporting events.
The accesso Passport ticketing suite is comprehensive, fully-hosted admission sales platform backed by a unique, ongoing approach to service that focuses on sales optimization and client support. The accesso Passport ticketing suite is noted for its streamlined, easy-to-use design with seamlessly integrated revenue driving features and includes online, front gate and mobile ticketing applications.
All accesso solutions are continually updated with an unique rapid release approach to enhancements to ensure speedy response to client needs and prompt capture of emerging market opportunities. accesso maintains Level 1 PCI Data Security Standard certification, the highest certification available from major credit card providers.
For more information visit accesso.com