accesso CEO hails 'positive momentum' as it targets expansion of recurring revenue base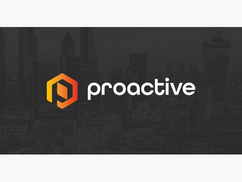 Reporter Calum Muirhead of Proac­tive Investors shared news that acces­so's 2019 full-year results showed continued double-digit growth. As the 2019 full-year results are coming out it is clear that accesso has hit strong key performance metrics in regards to eCommerce transactional revenue and virtual queuing sales. Subsequently, these year-end results have set accesso up for positive momentum for the first quarter of 2020.
"In rejoining accesso as CEO, I have come back to a company which is a technology leader in a market full of long-term opportunity. With customers now deploying multiple accesso solutions on an integrated basis and a lengthy company sale process in the rear-view mirror, I am generally optimistic about the future", Brown added.
To read the full arti­cle, click here.