accesso Blog Series: Why Millennials, Why Now.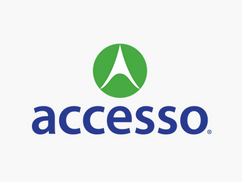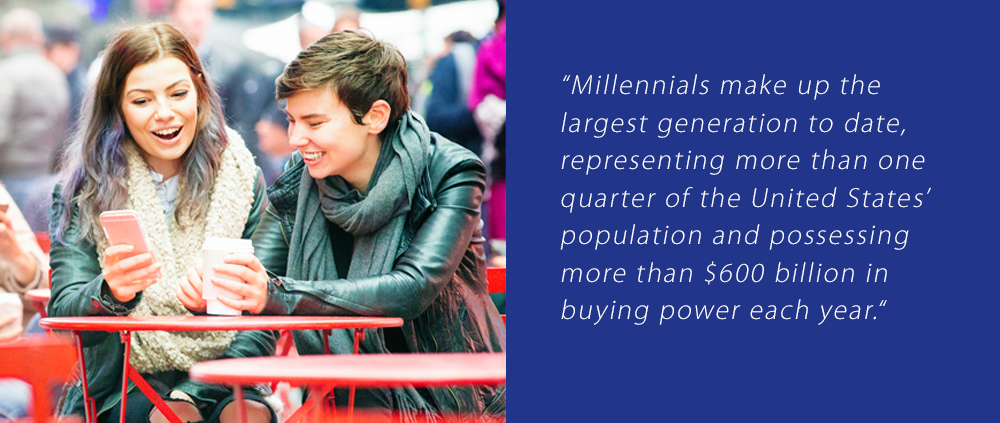 Millennials make up the largest generation to date, representing more than one quarter of the United States' population and possessing more than $600 billion in buying power each year. By 2020, millennials are expected to account for 30 percent of retail sales in the United States.
Given these statistics, it comes as no surprise that millennials are top marketing targets for most companies worldwide. However, due to the generation's departure from traditional habits, patterns and norms, as well as the ever-evolving landscape of modern technology, companies face difficulty in connecting with millennials, predicting their behavior and truly engaging with this burgeoning demographic. Let's explore some unique attributes of the millennial consumer, and how marketers can utilize applied technology and individualized experiences to connect with these new customers both now and in the future.
Current Expectations and Preferences

A recent study by the Harris Group found that 72% of millennials prefer to spend more money on experiences than belongings. For this group, the definition of a meaningful and fulfilled life is not as focused on status and possessions as it is on experiencing and sharing memories.
The travel industry has kept a keen eye on the millennial demographic, and for good reason: while this generation is, for the most part, holding off on plunging into traditional milestones like marriage and home mortgages, they are turning to travel as they enter their prime spending years. American millennial families, accounting for 9.5 million households, are set to spend 19 percent more on vacation over the next 12 months and intend to travel 35 percent more in comparison to 2016. And millennials are doing more than simply traveling – they're spending while traveling. They are one quarter of the population, yet account for approximately 50 percent of shoppers in the retail travel market.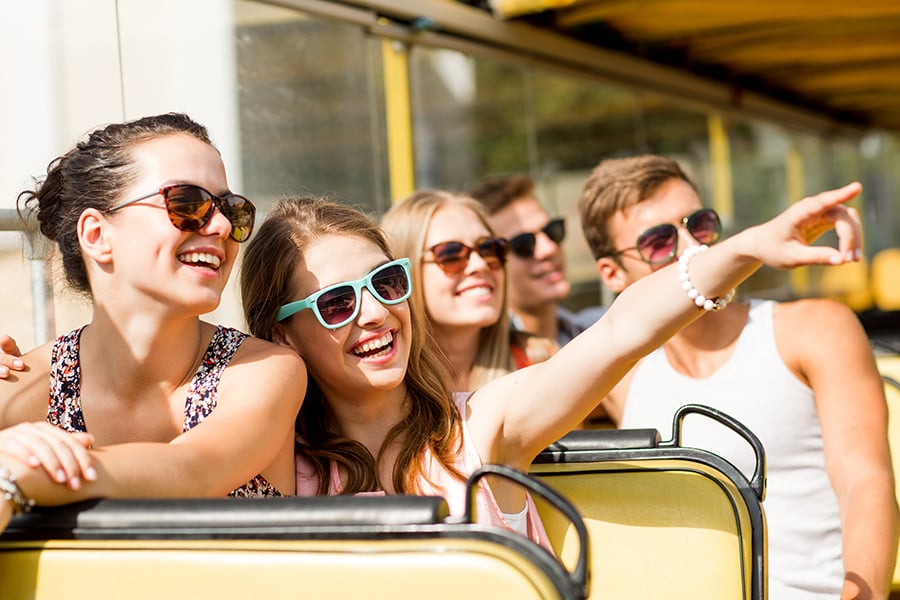 Millennials are seeking new experiences with new people and memories that will last longer than a standard retail purchase. Current attendance statistics for theme parks, live events and festivals back up that notion. The majority of millennials have attended at least one live event within the past 12 months. This unique group accounts for nearly half of all music festival attendees and is also the largest segment of theme park visitors.
One of the greatest differentiators of the millennial generation is its reliance on technology and mobile devices. According to Nielsen Research, nearly the entire demographic owns smartphones. Millennials are known for staying connected, and this well-earned reputation extends to the group's travel trends and behaviors. Forty-six percent of millennials book travel through a smartphone or tablet and the majority are also known to take advantage of up-selling opportunities: 60 percent will upgrade their travel experience through the purchase of add-on amenities and premium services.
This generation is also most impressed with technology utilized by venues; 59 percent are more likely to return to a venue due to impressive technology and almost half (44 percent) say that tech gadgets encourage them to stay onsite for a longer period of time.
These trends point to outstanding opportunities for travel and entertainment marketers who embrace technology, but simply having an online and mobile presence is not enough to sell millennials on your product. A strong, seamless and engaging mobile platform is crucial when drawing them in and, even more importantly, bringing them back. Eighty-six percent of millennials are disappointed by bad mobile experiences and, while it's no secret that word-of-mouth referrals are highly influential on customers' buying decisions, it is even more impactful for this age group. Ninety-two percent of 18- to 34-year-olds seek out recommendations when considering a purchase – 10 percent greater than the general population. If your mobile platform leaves your millennial customer with something to be desired, you can be sure that word will travel fast and that the customer's word will not be taken lightly by their friends, family and peers.
It should go without saying that millennials have the same expectations of the web experience that they do of mobile. As sophisticated web technology once available only to the largest of retailers becomes increasingly democratized, it is more universally adopted. This means the standards for design, ease of use and engagement continue to rise for everyone including small businesses, non-profit organizations and attractions. Your eCommerce site should also be inclusive of everything you sell onsite. Whether it's tickets, memberships, parking passes, product rentals, or season passes, it's best to not withhold any opportunities for this demographic to purchase what the products and services they desire through the channel they typically prefer.
Like many other generations, millennials are inundated with vast amounts of information every single day, so they value experiences that are personalized for their convenience. Anything that saves time and mental energy is appreciated, so tactics like dynamic up-sell and cross-sell messages are perceived as helpful recommendations rather than pushy advertisements. It's beneficial for your bottom line as well, since up-selling and cross-selling can drive an incredible amount of revenue for your organization.
Let's not forget your own staff OnSite. An intuitive ticketing platform makes it easier to train seasonal employees or onboard new staff members, many of whom are likely to fall in this demographic. Through more efficient use of the software, you save on operating costs and allow you or your full-time employees to spend more time on the reporting and analytics side to generate smarter insights.
Engaging with Millennials in the Future
Beyond current millennial attendance statistics, entertainment venues and attraction operators are keeping their eyes on the horizon. More than half of millennials are now parents and the remainder of the group will be reaching their mid-30s soon. As millennials begin to settle down and start families, they enter the primary target demographic of the theme park, entertainment and attraction industries – families with children two to 18 years of age.
Going forward, engagement and personalization will remain vital in keeping the millennial generation responsive and loyal. As technology continues to expand and competition becomes more fiercely diverse, attraction and entertainment operators will need to keep their fingers on the pulse of their audience, while developing profiles unique to each individual, to prevent the guest from feeling like just another ticket number at the turnstile.
Millennials want to know that you are paying attention to their specific needs and always have an eye out for loyalty programs, exclusive access to sales and similar promotions that provide added value to their experience with a company. The most predictable thing about millennials is their lack of predictability. They crave the unique and are not looking for just any experience, but the right experience. Many in the attraction, theme park and entertainment industries rely on traditional marketing tactics, data collection, surveys and emails to engage with guests pre- and post-visit. While these tactics can be effective, they don't tell a complete story. Each guest visit is an opportunity to learn about their patterns, behaviors and preferences. There is much to be learned from guest data collected OnSite. Food and beverage purchases, retail, upgrades, rentals, physical location and points of interest can be used to craft a personalized snapshot of the guest or to communicate with them in real-time.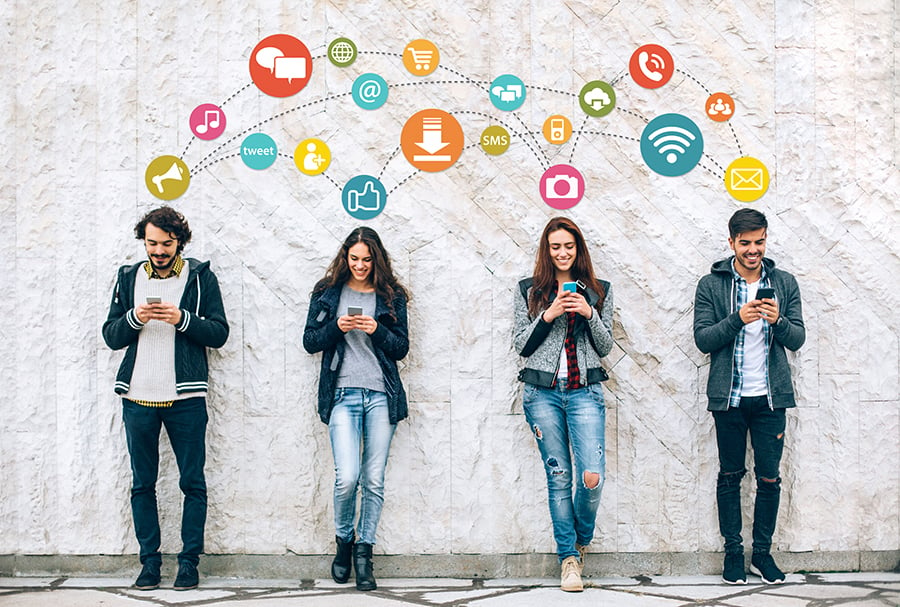 This may sound futuristic to some, but the technology is already here. The challenge is knowing where to find this data and how to weave it all together in a way that connects all of your systems, whether ticketing or point-of-sale, and delivers actionable recommendations. Our newest technology from The Experience Engine (TE2) accomplishes this seamlessly, allowing venues to define and enhance each guest's unique identity, fabricating touch points and providing contextual information to help guests make the most of their experience.
For example, a couple just exiting a theme park ride might be sent a text with suggestions on "what to do next," based on their physical location, personal profiles and points of interest. These suggestions may drive revenue by sharing nearby sales opportunities or increase guest satisfaction by guiding the couple to a nearby attraction with a low wait time.
Through a mix of active and passive data collection, you can better anticipate guest needs and offer personalized communication and service based on individual dynamics. By determining individual sets of demographic data, you are able to create a unique profile for each guest, whether they are a first-time visitor, a kid-centric group or a longtime season pass holder. In crafting such a customized itinerary, you can guide your guests along their journey, from the moment they first browse your website to long after they leave your venue, gathering critical data each step of the way.
To learn more about our TE2 solution and how it integrates with our other technology solutions, contact us here.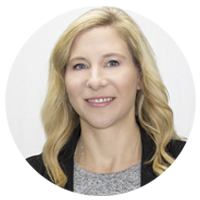 Tara Morandi - Vice President, Marketing

Tara joined accesso in 2011, and leads the marketing efforts for the accesso brand. She began her career in the Leisure Industry as a Marketing Director for a waterslide company where she traveled the world testing water slides like a crash test dummy! Over the past 6 years, she has been part of the company's five acquisitions and rebranded them under the accesso umbrella. When she's not policing our brand and leading our advertising, marketing and public relations strategies for us, she enjoys running races, binge-watching Netflix and hanging out at home with her two daughters and husband.