accesso Blog Series: Staying Relevant & Adaptable in Today's Ski Market.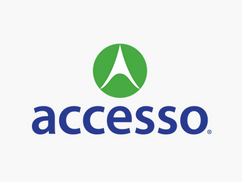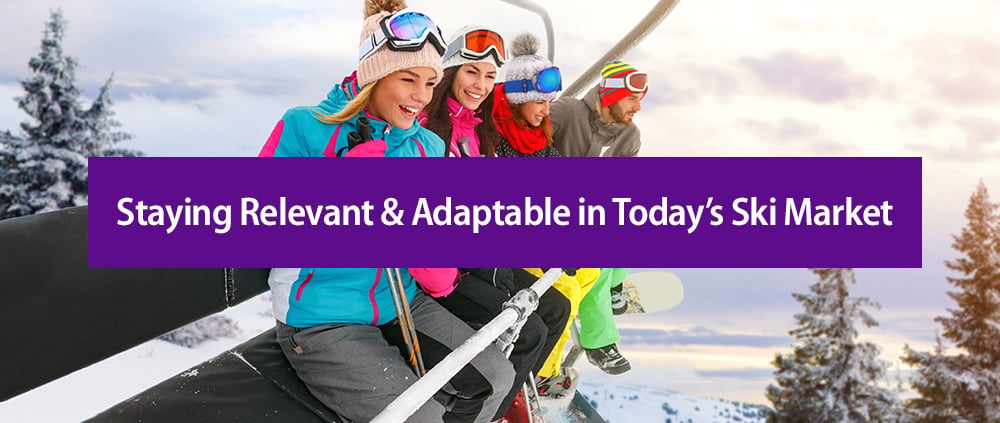 According to research conducted by the National Ski Areas Association (NSAA), the industry has faced two primary challenges in recent seasons: the aging out of its core target demographic, as baby boomers begin to move away from athletically-driven vacations and activities, and expense. However, with the help of impactful technology, you can seize the opportunity to craft meaningful experiences that your skiers want and deliver them in valuable ways that break down the price barrier.
Across the board, operators are setting their sights on millennials, and you should be, too – the lucrative, up-and-coming demographic currently represents the largest percentage of skiers and snowboarders in the United States. They are proven experience seekers with adventure top-of-mind, a demand that can be perfectly catered to by the ski industry.
While we are in a time that is ripe with opportunity, it is important to remember that today's consumers are smarter than ever before (no matter the demographic) and have extremely high expectations. In a digital age that presents consumers with a plethora of travel options and price points with a simple tap or swipe, it's important to be at the forefront of emerging industry trends. From eCommerce and personalization to specialized payment plans, you can attract the next generation of skiers and keep them coming back.
Unlike generations before, millennials grew up in the digital age; now, nearly half book almost all aspects of their trips online, including lodging and activities. With this incredibly tech-savvy group, an excellent and easy-to-navigate mobile experience is no longer simply appreciated – it's expected. The modern consumer has come to expect a frictionless purchasing journey across all devices and platforms, from ticket selection to upgrades and checkout.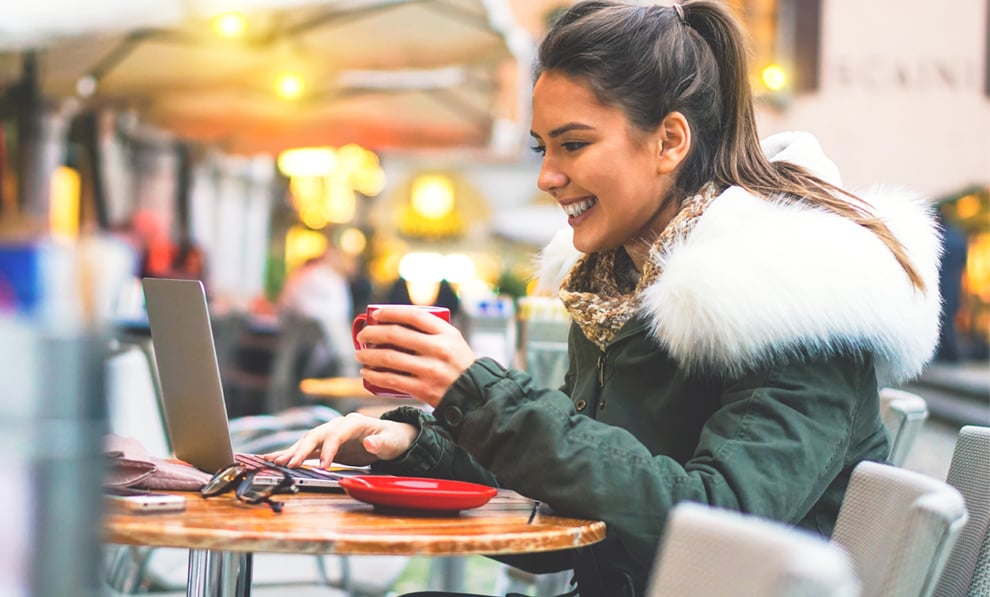 By providing a simple and responsive eCommerce platform, you can ensure a seamless and enjoyable experience for your guests before they even set foot onsite. With the right eCommerce system, you can also drive revenue through simplified dynamic up-sell and cross-sell messaging, which is not an opportunity to be missed: 60 percent of millennials will upgrade their upcoming trip through the purchase of add-on amenities and premium services.
While traditional advertising and marketing tactics tend to fall flat with younger demographics, there are two essential keys to unlocking their buying power and, ultimately, securing their loyalty: personalization and engagement. Beyond the millennial demographic, the modern-day consumer will no longer settle for "one size fits all." In the United States alone, 77 percent of the population owns a smartphone, providing consumers with immediate connectivity to sites and apps that allow them to customize their trip to suit their personal tastes. And, according to Google, 88 percent of travelers with smartphones will switch to another website or app if yours doesn't satisfy their needs.
Knowing what your guest wants and needs – perhaps before they even know it themselves – may sound daunting, but there is an array of technology ready to be leveraged to make it possible for you to truly understand your guest and deliver the value and experience they're seeking. By utilizing an eCommerce platform with guest management capabilities, you can configure personalized, dynamic product pricing and messaging based on an individual's unique characteristics, including group membership, location of sale or date and time.
Now that we've considered the importance of eCommerce and guest management platforms for building customer connections, it's time to address the obstacle of expense.
For guests in the ski industry, visiting your resort or splurging on a season pass likely represents a big investment. As travelers – millennial or otherwise – look to stretch their dollar, payment plans are an easy solution to the likely-present price barrier. By spreading the cost of valuable package options, such as memberships and season passes, over a greater period of time, you can provide guests with a solution that's easier on the wallet and help to eliminate the anxiety that may come with a big-ticket purchase.
In creating budget-friendly options for your guests, you are not only making their first visit possible, you're inviting them to come back again and enjoy more. Rather than rushing around your resort, trying to pack everything into one day, they can relax and take their time enjoying all you have to offer.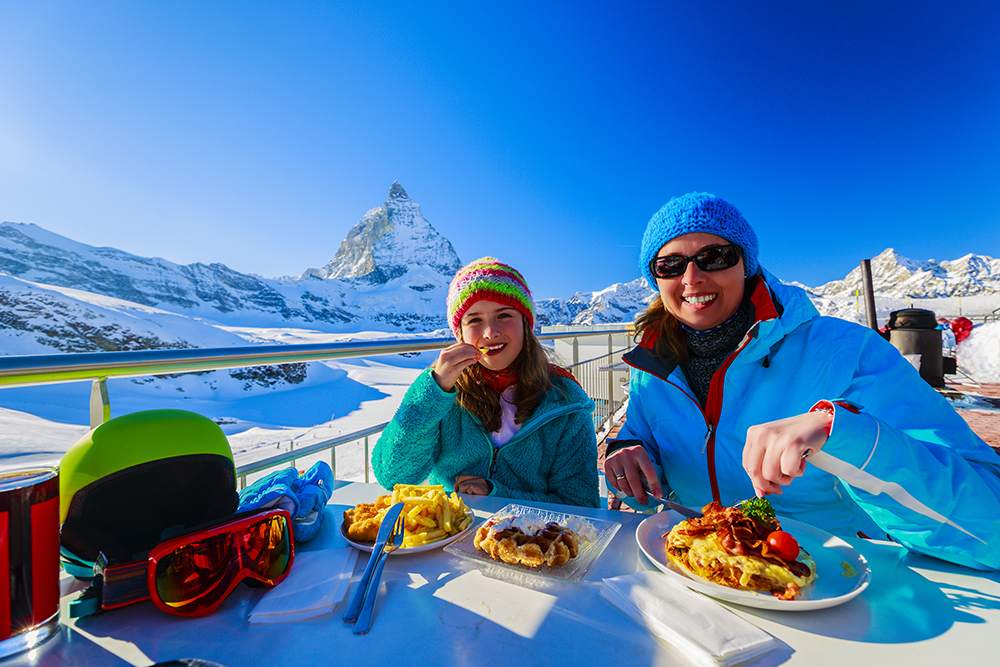 Post-purchase, you can continue to provide ease of mind with several additional features designed to help tailor your payment plan offerings to uniquely suit guest needs, from auto-renewal opt-ins, to pre-set payment scheduling and automatic notifications that allow you to easily remind them of upcoming card charges.
At accesso, we believe that technology has the power to redefine the guest experience and to dramatically shape the future of the industries we serve. By capitalizing on the importance of a seamless mobile experience and working to break down price barriers for high-value offerings, you can not only tap into growing markets but continue to deliver truly unforgettable experiences for your guests.
If you're ready to see how technology can simplify operations and redefine the guest experience at your resort, contact us here.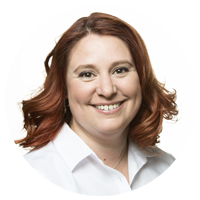 Jennifer Roth - Proposal Specialist
Jennifer joined accesso in 2011, bringing her passion for software and writing to the team along with her extensive knowledge of the cultural and non-profit industries. She began her career as a professional archaeologist (à-la Indiana Jones but with more technical writing and a lot less fortune and glory) before managing several museums including the first hands-on history children's museum in the country and a National Park Service historic site dedicated to Abraham Lincoln's Stay in Gettysburg. When she's not writing technical documents or winning proposals for us, she enjoys hiking, yoga, knitting, working on the next great American novel and relaxing at home with her family.