accesso acquires Siriusware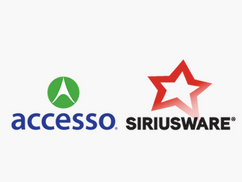 LONDON (5-December-2013) – accesso Technology Group plc (AIM:ACSO), the premier technology solutions provider to the attractions and leisure industry, today announced that it has acquired Siriusware, a leading North American provider of ticketing and point-of-sale (POS) software and hardware solutions to the leisure industry, with particular strength in the ski and snow sports sector.
The acquisition not only expands accesso's penetration within the theme park and attractions industry, but expands its presence within the cultural attractions segment and delivers direct access into the ski market.
"This acquisition aligns two like-minded teams and two highly complementary product offerings that, together, can unlock greater value in traditional markets and in new ones," said Tom Burnet, accesso CEO. "Siriusware's solutions expand our capabilities and allow us to offer support and innovation across multiple touch points in a guest's leisure journey – from ticketing and queuing to payments and point of sale."
Siriusware has been providing the prevailing point-of-sale solution in the ski and snow sports industry since 1989, servicing more than 130 ski resorts of all sizes from North America to New Zealand. The firm's scope has expanded in recent years to include more than 120 clients across the attractions industry. Siriusware's range of services helps operators manage ticketing and admissions; membership and season pass processing; as well as onsite retail and food and beverage point of sale through a single, integrated platform.
"Siriusware is a company we admire for the quality of their solutions and, importantly, their deep commitment to customer service which is core to accesso's operating philosophy. We are thrilled to have the Siriusware product and team join our organization," said Steve Brown, accesso COO for North America and Europe. "Operators are in search of comprehensive solutions that can handle all facets of their business and with Siriusware onboard, accesso can more readily deliver a broader offering across ticketing, queuing, payment processing and point of sale."
Under terms of the deal, Siriusware will retain its Taos, NM headquarters and Mark Danemann, Siriusware founder, will serve as president of the Siriusware division of the company. All 60 Siriusware employees will continue to work for the company.
"We are thrilled to join forces with accesso, a firm we have greatly respected for many years, and firmly believe we can deliver even more value to our current and future customers by working together to further expand our innovative solutions," Danemann said. "The move also allows us to further enhance our robust technology portfolio to better meet the needs of the industry, provide more options to our clients and open up new opportunities to expand and rapidly innovate."
The acquisition takes place in the midst of a continued growth period for accesso. In December 2012 the virtual queuing company known then as Lo-Q, acquired accesso, the attraction industry's leading ticketing and e-commerce innovator. This past November the company rebranded as accesso.
To learn more about Siriusware, please visit www.siriusware.com.